Nearly a year after its official release by Google, Samsung has finally started rolling out the Android Pie update to the Galaxy Tab S3 and Galaxy Tab A (2017). The former is a flagship tablet from 2017, while the latter is a budget device from the same year. Both of them launched with Android Nougat onboard, making the latest release the second and possibly the last major update for these tablets.
Currently, the update for the Tab S3 seems to be rolling out only to the LTE variant in Malaysia, Philippines, and Vietnam. The update for the Tab A, meanwhile, is available only in Malaysia. As is the case with all Galaxy devices, the Android Pie update brings One UI and all its related changes to these devices. You can read our One UI Feature Focus series to learn about all the new features the latest release brings to the table.
Apart from the Android Pie update, the release also brings the August 2019 security patch to the Tab S3. As detailed in the August security bulletin, the latest security patch fixes, among other things, seven critical Android vulnerabilities and 17 Samsung-specific threats. The Tab A (2017), on the other hand, will still be on the June security patch even after the update.
If you haven't received the update notification on your Galaxy Tab S3 or the Tab A (2017) yet, you can go to Settings, select Software Update, and tap on the Download updates manually option to check for its availability. If that doesn't trigger the update, you have to either wait for your turn or download the latest firmware for your device from our firmware database and manually flash it. You can find the latest firmware for the Galaxy Tab S3 here and the Tab A (2017) here.
Update – The Android Pie update is now available to the Tab S3 Wi-Fi variant as well. It is currently rolling out only to the users in the UK, but you can expect that to change soon. The SM-T827 LTE version in Turkey is also receiving the same update.
Thanks for the tip, Pjaya!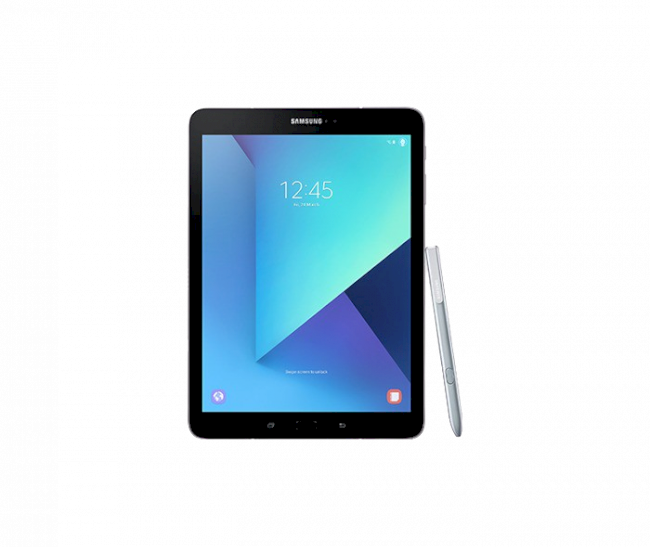 SamsungGalaxy Tab S3 LTE