Gestures are slowly but surely becoming a mainstream method of navigation on smartphones. Navigation gestures were introduced to Samsung Galaxy smartphones with Android Pie, and you can select whether you want to use gestures or use traditional navigation buttons. On Android 10, you can even select between two different gesture systems: Samsung's own implementation and the stock Android system that you find on Google's Pixel devices.
While navigation gestures are great to have, on Galaxy Note smartphones, gestures can interfere when you use the S Pen for drawing or writing near the edges of the screen. But, on the Galaxy Note 10, you can easily prevent that from happening thanks to a setting that, when enabled, will only allow you to perform navigation gestures when the display is operated by your fingers.
Block navigation gestures with S Pen on your Galaxy Note 10
The setting is called Block gestures with S Pen, and many of you will probably have seen it when you enabled gestures on your Galaxy Note 10 the first time. If you didn't, it's quite simple to enable it. Open the Settings app on your Galaxy Note 10/Note 10+, select Display, scroll down and tap Navigation bar. Here, if you are using gestures, you will see the Block gestures with S Pen option at the bottom.
The Block gestures with S Pen setting can also be found on the Android 10 beta on the Galaxy Note 10 and works with both types of navigation gestures that are available on Android 10. The Galaxy Note 8 and Galaxy Note 9 do not have it on Android Pie, but it should come to the Galaxy Note 9 with the Android 10 update.
Do you use navigation gestures on your Galaxy Note 10/10+ and have found them to be a problem when using the S Pen? Let us know in the comments below, and also check out more such tips for your phone in our Galaxy Note 10 tips and tricks section.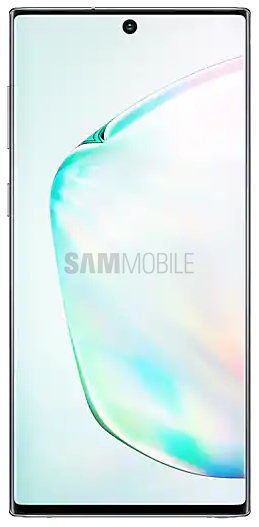 SamsungGalaxy Note 10