Qualcomm unveiled its latest flagship mobile processor, the Snapdragon 8 Gen 2, during the Snapdragon Summit 2022 event a few hours ago. It succeeds the Snapdragon 8+ Gen 1 chipset launched in mid-2022 and focuses on power efficiency rather than peak performance gains. The chipset competes with MediaTek's Dimensity 9200, which launched a few days ago, and Apple's A16 Bionic.
The Snapdragon 8 Gen 2 is expected to be used inside the Galaxy S23, Galaxy S23+, and Galaxy S23 Ultra in most regions.
Snapdragon 8 Gen 2 features a 35% faster CPU and 25% faster graphics performance
The Snapdragon 8 Gen 2 (SM8550-AB) is made using TSMC's 4nm process. It uses ARM's latest CPU cores in a completely new tri-cluster (1+4+3) arrangement. Its octa-core CPU is a combination of one Cortex-X3 core clocked at 3.19GHz, two Cortex-A715 cores running at 2.8GHz, two Cortex-A710 cores with a 2.8GHz frequency, and three Cortex-A510 cores running at 2GHz.
As you can see, in one of those clusters, Qualcomm has opted to use two different generations of CPU cores—Cortex-A710 and Cortex-A715—so that its new chip can continue to support apps that haven't been updated to 64-bit. The company claims that the Snapdragon 8 Gen 2 is 35% faster and 40% more power efficient than the Snapdragon 8 Gen 1.
The new-generation Adreno GPU (Adreno 740) promises up to 25% higher performance and up to 45% improved power efficiency. It is also the first Adreno GPU to feature hardware support for raytracing, although we are yet to see any Android game that uses raytracing. It is also the first GPU to support Vulkan 1.3, alongside support for OpenGL ES 3.2).
It can drive QHD+ resolution screens at a refresh rate of 144Hz and 4K screens at 60Hz. It also supports external screens at 4K 60Hz. There's support for HDR10, HDR10+, Dolby Vision, and 10-bit Rec. 2020 color gamut. The chipset also supports AV1 codec and 8K HDR video streaming at 60fps.
The chipset supports LPDDR5X RAM (up to 4,200MHz) compared to Snapdragon 8+ Gen 1's LPDDR5 RAM (up to 3,200MHz). The Snapdragon 8 Gen 2 also supports UFS 4.0 storage chips that support sequential read speeds of up to 4,200Mbps and sequential write speeds of up to 2,800Mbps. The Galaxy S23 series is expected to feature LPDDR5X RAM and UFS 4.0 storage.
Samsung and Sony will make camera sensors optimized for Snapdragon 8 Gen 2's ISP
For imaging, the triple-18-bit Spectra ISP inside the Snapdragon 8 Gen 2 supports up to 200MP camera sensors. Samsung's 200MP ISOCELL HP3 sensor and Sony's camera sensors with DOL-HDR (Digital Overlap HDR) are optimized for the Snapdragon 8 Gen 2. There's support for 108MP camera sensors with zero shutter lag. The ISP also supports image processing from three 36MP camera feeds simultaneously.
The new Spectra ISP can record 8K HDR 30fps videos or 4K HDR 120fps videos. Sadly, there's no improvement when it comes to super slow-motion videos. It is still limited to 720p videos at 960fps. The Snapdragon 8 Gen 2 can record 8K videos and capture 64MP still images simultaneously. DOL-HDR support means that the chip can capture four exposures for each video frame for a wider dynamic range. The ISP supports encoding videos in Dolby Vision, HDR10+, and HLG.
Snapdragon 8 Gen 2's X70 modem supports mmWave and sub-6GHz 5G networks
The Snapdragon 8 Gen 2 comes with a fully integrated Snapdragon X70 5G modem. It supports mmWave 5G and sub-6GHz 5G networks. The maximum supported downlink speeds are 10Gbps, while the maximum uplink speeds can reach up to 3.5Gbps. The modem also supports DSDA (Dual-SIM Dual-Active) 5G connections, which means that it can work with two 5G (or one 5G and one 5G) SIM cards at the same time.
Thanks to the FastConnect 7800 connectivity sub-system, the chipset supports the new Wi-Fi 7 (802.11be) standard. It also supports Bluetooth 5.3 (with LE Audio and LC3 codec), dual-frequency GPS, NFC, and USB 3.2 Type-C. Qualcomm claims that the chipset supports 48KHz lossless music streaming via Bluetooth (aptX Lossless) and almost wire-like 48ms low-latency audio.
Faster AI performance & Quick Charge 5 support
Qualcomm's latest flagship processor also brings faster AI performance. It is the first chipset to support the more advanced INT4 format for AI processing, which brings up to 60% faster performance per watt for AI tasks. The overall AI performance has been improved by 4.35x. It can be used to detect parts (face, hair, clothes, background, and so on) of an image or video and apply different processing patterns to them.
The chipset also supports Quick Charge 5 (100W), which is just a wrapper for the USB-PD fast-charging standard. In terms of security, the chipset's Snapdragon Secure element (co-developed trinamiX) supports liveliness support for facial recognition so that 2D photos or even 3D models can't be used to spoof the biometric system.
Samsung mysteriously missing from Qualcomm's partners' list for Snapdragon 8 Gen 2
Qualcomm said that the Snapdragon 8 Gen 2-based smartphones will start becoming available as soon as next month. Its list of clients includes ASUS, ASUS ROG, HONOR, iQOO, Meizu, Motorola, Nubia (and RedMagic), OnePlus, OPPO, Sharp, Sony, Vivo, Xiaomi, and ZTE. However, Samsung is mysteriously missing from the list, even though the company had confirmed that its next-generation flagship chip will be used in more Samsung phones.
It is possible that Samsung is still planning to launch the Exynos 2300 version of the Galaxy S23 in some markets, and that might have stopped Qualcomm from mentioning Samsung on the list.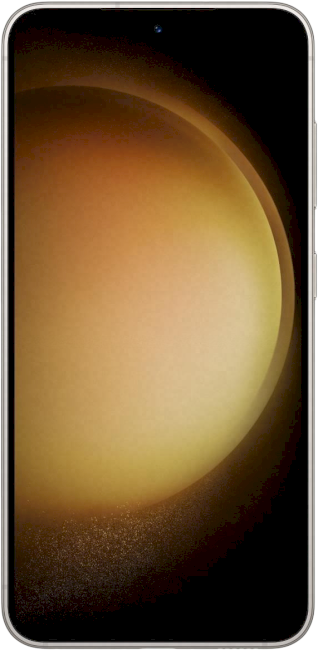 SamsungGalaxy S23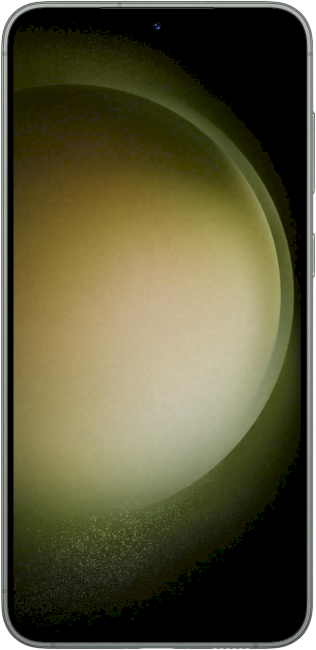 SamsungGalaxy S23 Plus