I started doing office work exclusively on Samsung DeX a year ago, and I figured it was time for a yearly update on my journey. When I began using DeX on my Galaxy Note 10 — before switching to the Galaxy S22+ — I didn't think I'd get this much usage out of Samsung's desktop environment. But here I am, one year later, continuing to use DeX as a PC replacement.
So, how has Samsung DeX treated me? Will I continue using this platform daily? Will I switch to a different environment, or have I at least considered it? Do I miss anything from my Windows PC? Should I use a Chromebook instead of DeX? Here are my thoughts on all of the above.
How come I keep using DeX to this day?
Truthfully, I kept using DeX over the past 12 months for a few reasons rather than just one. Firstly, I like to work in silence, and my desktop PC featuring half a dozen fans spinning at once is overkill. After a year of using DeX on my smartphone and tablet, I could never go back to working on a noisy, power-hogging desktop PC unless I truly couldn't go without all that extra power.
Secondly, I like that I can have my workstation with me wherever I go. All I need is to carry my phone in my pocket and my tablet with a keyboard in my bag or backpack. And if I'm not traveling, having DeX on both devices offers a high degree of redundancy. For example, a few power outages happened in my area last week, and I could no longer use my monitor hooked up to my smartphone. I switched to Samsung DeX on my tablet and kept using the same keyboard and mouse on my desk. I didn't have to change my workflow whatsoever. I only had to work on a smaller screen for a while until the power went back on.
Thirdly, DeX started feeling like home, and the platform keeps improving with each update. DeX for One UI 5.0 got even closer to a desktop experience thanks to a handful of quality-of-life upgrades and extra features, and One UI 5.1 further refined the desktop UI with better multi-window and window-snapping capabilities — something I use extensively. And I'm just eager to see how the platform progresses further.
Lastly, my phone and tablet are connected to the same Samsung and Google accounts. Both my devices have access to the same apps and login credentials, and transferring files between the two is a breeze through Quick Share. Likewise, thanks to the powerful Samsung Clipboard, transferring links and other forms of text across my phone and tablet is as easy as copying the content on one device and pasting it on the other, regardless of whether I use DeX or the pure, touch-based One UI interface.
Granted, not everything is perfect. My PC is far more powerful and snappier than Samsung DeX on my Galaxy S22+ or Galaxy Tab S7 FE, and I still miss using a couple of photo-editing Windows apps that don't seem to have alternatives on Android OS. But at the end of the day, Samsung DeX treats me fine, and I much prefer the silence, the portability and the feeling of freedom and redundancy I get from using DeX on my Galaxy phone and tablet.
Why use Samsung DeX and not a Chromebook?
The closest thing to Samsung DeX is probably a Chromebook or a Chrome OS tablet. So, why not use that instead? That's a fair question, and the answers might not apply to everyone, but here are my reasons.
Switching to DeX cost me a fraction of the price of a Chromebook or Chrome OS tablet. I already had a high-end Galaxy phone and a PC monitor, and all I needed to buy was an HDMI-USB hub with power delivery. On the tablet side, I preferred spending extra on a proper Android tablet rather than a 2-in-1 Chromebook with a relatively poor display and no S Pen.
That covers the "working from home" part. But what about portability? Well, it's important to note that I don't need a "laptop." Literally, I don't use a notebook on my lap if I travel. At most, I need a portable computer I can use in a hotel room, and I much prefer a Samsung tablet paired with a kickstand and a wireless keyboard and mouse to a laptop's native input devices. Foldable keyboards exist and work well when traveling. Plus, I get to sit more comfortably when I write. And when I'm done needing DeX, I can use my Galaxy tablet in the familiar One UI environment as a multimedia device for games and streaming.
I understand that some people may need the full Chrome browser experience with extensions, and indeed, Chromebooks provide that, whereas DeX does not. But that's not me, and I prefer the superior build quality and the brighter, better display I get from Galaxy tablets, the S Pen, and the pure Android experience combined with the versatility of DeX. Besides, Chromebooks still don't communicate very well with Android phones, and the cross-device experience feels disjointed. And that is why I prefer a Galaxy smartphone and tablet running DeX.
SamsungGalaxy S22+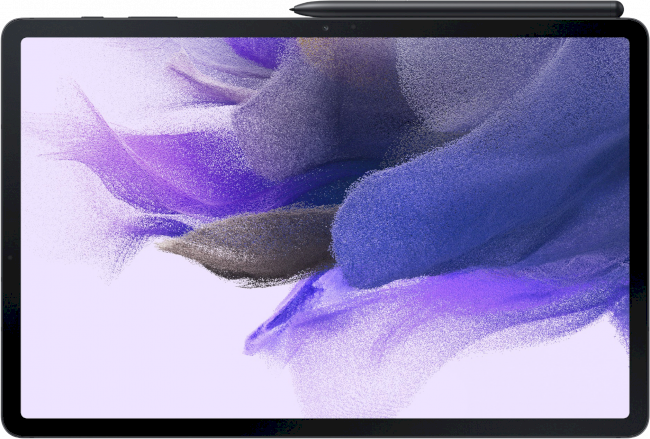 SamsungGalaxy Tab S7 FE 5G