Whether you love it, hate it, or you're on the fence about Samsung's Galaxy Fold lineup, there's no denying that the Galaxy Fold and its upcoming sequel, the Galaxy Z Fold 2, have already changed the mobile landscape. Regardless of whether or not flexible display technology is the future, the Galaxy Fold's arrival to the market appears to have persuaded other OEMs to think outside the box, and this is something that smartphone enthusiasts, whether they're Samsung fans or not, have been waiting for years.
You've heard this before and you've observed this phenomenon yourselves, but the mobile market has been stagnating for nearly a decade when it comes to design, or at the very least, OEMs have stopped exploring new and interesting concepts. Every hardware and software component has gotten better over the years and, granted, even exterior designs have constantly refreshed as well but they've done so without straying too much from the path laid forth by the first-gen smartphones. In other words, they've all remained 'candy bar' smartphones even though they have received iterative design updates every year.
Then the Galaxy Fold became a reality
The Galaxy Fold and subsequently the Galaxy Z Fold 2 have thrown the established design paradigm out the window and their existence alone appears to have persuaded a few other OEMs to explore new designs as well. Even more interesting is that a few OEMs have been thinking outside the box to reinvent their smartphones even without the use of flexible display technology. For example, Microsoft has developed the Surface Duo while LG has released the Q8X ThinQ along with a dual-screen accessory. The latter company is now working on a true dual-screen device – called LG Wing – that features a rotating screen on top of another.
In other words, Samsung's flexible display technology and the Galaxy devices that use it have already kickstarted a mobile renaissance. Even if they don't have access to flexible displays like Samsung does, other OEMs are now trying to break the mold through clever and unique designs, and it all seems to have begun with the launch of the Galaxy Fold.
The mobile landscape is no longer exclusive to the candy bar form factor; instead we're starting to see new and interesting designs cropping up even if they're not based on foldable display technology. Granted, the candy bar form factor is still dominating the scene by a large margin, but if these other, bolder devices are successful then we can expect to see more of them in the coming years.
OEMs have been playing the mobile game too safely for too long, but now they have a reason to step outside their comfort zones and this is a winning scenario for every smartphone enthusiast who appreciates design diversity. There's a feeling of rekindled imagination in the mobile industry, something that was missing only a couple of years ago, and I think it's only fair to thank Samsung and the Galaxy Fold for it.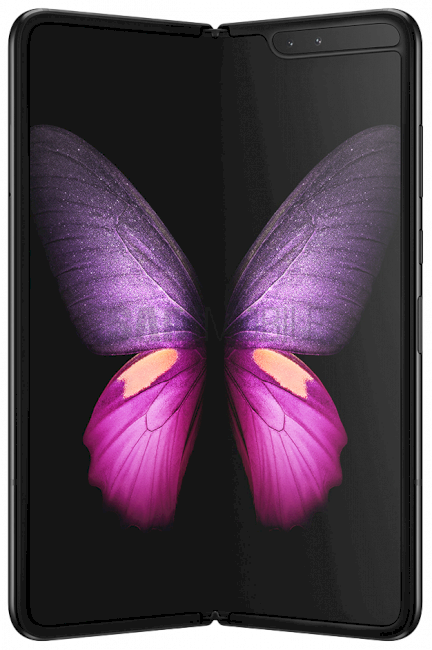 SamsungGalaxy Fold