The Galaxy A54 5G goes above and beyond its predecessors to introduce new features that Samsung used to reserve for more expensive smartphones. Besides an improved design and better build quality, Samsung also gave the Galaxy A54 a handful of camera and photo editing upgrades we never thought would come to the mid-range phone.
Samsung is now preparing to release the Galaxy A54 5G before the end of the month in some markets and at the beginning of April in others. And in case you're wondering more about the flagship-grade improvements the Galaxy A54 5G supposedly boasts, here they are. Prospective buyers who will go ahead and get the Galaxy A54 5G will benefit from all the following advanced camera and photo editing features:
AI Image Enhancer: This feature makes photos look more vivid and less boring by leveraging AI to enhance colors, contrast, and more.
Auto Framing: Automatically adjusts the angle of view and allows the camera to zoom in on up to five people when recording video.
Auto Night Mode: Allows the Camera app to measure the amount of light around objects and automatically switch to Night Mode.
Nightography: This is what Samsung calls its cameras that can take in enough light to capture clear images at night or in poor lighting conditions. In this case, the term is used to describe larger pixels. The Galaxy A54 sensor can capture vivid photos and videos thanks to a 56% increase in pixel size (1.0-micron pixels).
Improved OIS and VDIS: The Galaxy A54 5G has a wider OIS (Optical Image Stabilization) angle, upgraded from 0.95 degrees to 1.5 degrees. In addition, it improves VDIS (Video Digital Image Stabilization) with a higher frequency of 833Hz, up from 200Hz on the Galaxy A53 model.
No Shake Night Mode: Thanks to the improved OIS and VDIS, the Galaxy A54 has what Samsung calls "No Shake Night Mode," allowing the camera to capture low-light photos in greater detail with more light and less blur. Likewise, the A54 promises stable video recording without subtle shaking and light-dragging effects.
Object Eraser: This Gallery feature was announced in 2021 with the launch of the Galaxy S21 flagship series. It is now coming to the Galaxy A54 and allows users to instantly get rid of unwanted objects from their photos or edit out photo bombers with a simple screen tap.
Photo and GIF Remaster: The Galaxy S23 series introduced new One UI 5.1 Gallery features, such as improved remastering of photos and GIFs. And again, these features are now coming to the Galaxy A54. The Gallery app for the Galaxy A54 can remove unwanted shadows and reflections from photos. The Gallery also allows users to remaster GIFs and get rid of the noise often associated with this image format.
Precise Focusing: The Galaxy A54 5G upgrades PDAF (Phase Detection Auto Focus) to All-pixel Autofocus (which is essentially Dual Pixel PDAF). The autofocus solution used by the Galaxy A53 had a 3% AF pixel aspect ratio for high-res photos and 12% for standard-resolution photos. Now, the Galaxy A54 can use all its pixels for autofocus. In practice, autofocus should be faster, more precise, and handle low-light conditions better.
These upgrades aren't free but they may be worth it
Thanks to these additions, Samsung's new Galaxy A54 really seems to punch above its weight. But these Camera and Gallery upgrades are not the only ones that set the Galaxy A54 apart from its predecessor and its competitors.
Among other things, Samsung also gave the Galaxy A54 a Gorilla Glass back panel. Furthermore, recent reports say that the device benefits from an X-axis haptic feedback motor, which may bring the phone closer to a high-end experience.
However, these upgrades don't come for free, and the Galaxy A54 5G costs slightly more than its predecessor. As to whether or not it's worth it, that's something we'll try to find out for our upcoming review. Until then, you can check out our brief hands-on.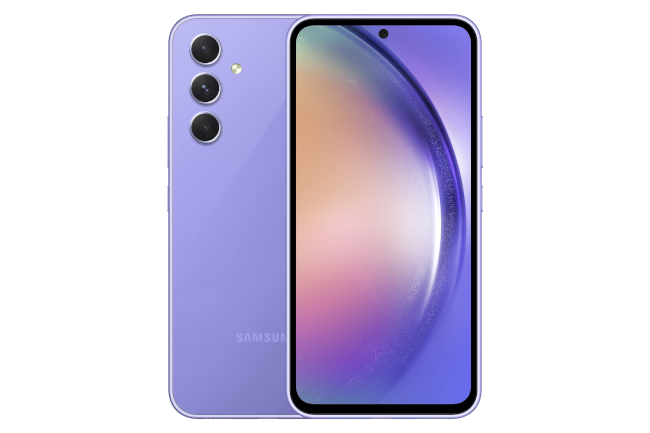 SamsungGalaxy A54 5G