Samsung's new foldable phones are coming to T-Mobile USA. The carrier announced the Galaxy Z Fold 4 and Z Flip 4 launch details moments ago, and T-Mobile's package includes a free Galaxy Z Flip 4 or $1,000 off the Galaxy Z Fold 4. Terms and conditions apply.
T-Mobile offers the Galaxy Z Flip 4 for free and the Galaxy Z Fold 4 for $799 to customers who sign up for a 24-month plan and trade in an eligible phone or when they add a new line on Magenta MAX.
When adding a new line on most other T-Mobile plans, the Galaxy Z Flip 4's price drops in half, and Galaxy Z Fold 4 customers get $500 off.
Pre-order the new Samsung foldable phones or Galaxy wearables and get more bonuses
T-Mobile customers can now pre-order the Galaxy Z Fold 4 or Z Flip 4 and benefit from additional perks. During the pre-order period, the Galaxy Z Flip 4 with 256GB of storage costs as much as the 128GB variant. Similarly, T-Mobile customers can buy the 512GB Galaxy Z Fold 4 during the pre-order period for the price of the 256GB model. In addition, customers get a free phone case.
As for Samsung's new wearables, T-Mobile has a BOGO (Buy One Get One) deal on the Galaxy Watch 5 Pro when adding the smartwatch to a new line. For Galaxy Watch 5 customers adding a new line, T-Mobile drops the price to $99.
Samsung's new foldable phones are powered by the Snapdragon 8+ Gen 1 chipset and an improved design with bigger batteries, better camera systems, newer firmware, and thinner bezels. The Galaxy Watch 5 series introduces a new temperature sensor and more advanced Health features while adopting stronger building materials, such as sapphire crystal and titanium. The Pro model even gets three new exclusive Health extensions for outdoor activities.
SamsungGalaxy Z Fold 4
SamsungGalaxy Z Flip 4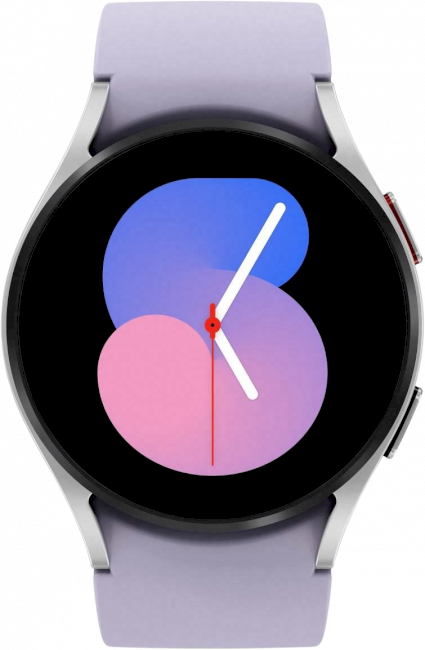 SamsungGalaxy Watch 5
SamsungGalaxy Watch 5 Pro