Two of Samsung's most affordable 5G smartphones are now available for purchase online in the USA at an even lower price. The unlocked Galaxy A51 5G and Galaxy A71 5G are now being sold by Amazon USA for $100 off, whereas the Galaxy A51 LTE takes advantage of a 19% price cut of its own, bringing the retail price from $399 down to $324.
With this Amazon discount, the Galaxy A51 5G is now one of the most affordable 5G-enabled smartphones in the USA but the Galaxy A71 5G isn't trailing too far behind either. The Galaxy A51 5G is now available at 20% off the original price, or for $399, whereas the Galaxy A71 5G can be yours for $499 as opposed to $599.
Which Galaxy A model should you buy?
If you're looking for the best mid-range 5G smartphone then the Galaxy A71 5G is your safest bet, however, the Galaxy A51 5G is very similar to its larger sibling in many ways and you might find it to be a better value proposition if you can give up on a few specifications.
Essentially, the Galaxy A51 5G and Galaxy A71 5G are nearly identical with the exception that the latter phone has a larger screen (by 0.2-inch), a 64MP main camera instead of a 48MP unit, and it benefits from 25W fast charging as opposed to 15W.
As for the Galaxy A51 LTE, it, too, is very similar to the Galaxy A51 5G except it has a different chipset and a smaller 4,000mAh battery. Check the links below for more details and refer to your comparison widget for a closer look at how these three smartphones compare. Which one do you think is a better deal and why?
Blue (Blue)Black (Black)White (White)Pink (Pink)

Black (Black)Sliver (Sliver)Blue (Blue)
Bar: 158.5 x 73.6 x 7.9 mm

Bar: 162.5 x 75.5 x 8.1 mm
SamsungGalaxy A51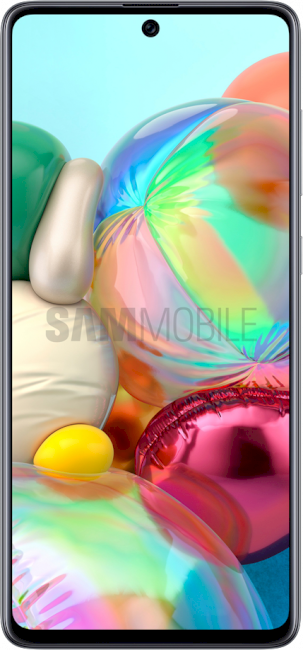 SamsungGalaxy A71 5G