Samsung has released the Android 11-based One UI 3.0 firmware update for the Galaxy S20 series many weeks ago, and although the changelog was rich with details on new and improved features, certain additions were left out. One such major addition was eSIM support for the Galaxy S20 series in markets where this feature was initially disabled, and since it also goes by unmentioned in the changelog for the latest One UI 3.1 firmware update, many Galaxy S20 owners might be unaware of its existence.
As many of you know, the Galaxy S20 series technically has eSIM capabilities in every market but for whatever reasons, Samsung has disabled this feature via software in some regions. India was one of them, but not anymore. We were hoping for — though not necessarily expecting — the company to lift this artificial limitation eventually, and Samsung's come through.
Galaxy S20 owners who have applied the One UI 3.0 and / or One UI 3.1 firmware update should now be able to enable the eSIM functionality if it was missing for them. To do this, users must open the Settings app and access Connections, tap SIM card manager, followed by Add mobile plan.
This is true at least for India. As of this writing, we were unable to confirm if eSIM functionality has been added to the Galaxy S20 series in other regions where eSIM support is non-existent, but we're hoping that India is not the only one.
Why is eSIM a big deal for the Galaxy S20 series?
The addition of eSIM functionality to the Galaxy S20 series can have a huge positive impact for customers who want to use two SIM cards and expandable storage at the same time. Prior to the One UI 3.x update, it was impossible to take advantage of both dual-SIM and a microSD card in regions where Samsung had this artificial barrier put up. Now, a lot more Galaxy S20 owners should finally have the option of using a physical SIM, an eSIM, and expandable storage, all at once.
If you need to update your Galaxy S20 to One UI 3.x, you can either trigger the update process from the phone's Settings » Software update menu or you can download the latest firmware from our archive and install it on your phone manually.
SamsungGalaxy S20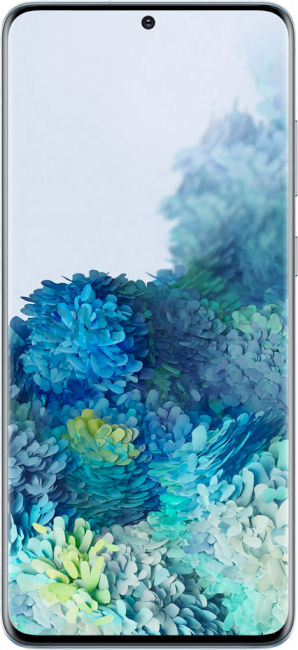 SamsungGalaxy S20+