We're getting a feeling of deja vu as we write this: You do not need the fourth rear camera of the Galaxy Note 10+ to capture bokeh videos. When we tested the Galaxy S10+'s dual front cameras for Live Focus (bokeh) photos, we had discovered that the benefits of a second camera sensor aren't really substantial enough compared to the bokeh pictures you get the single front camera on the Galaxy S10e and Galaxy S10. And now, on the Note 10+, we decided to test the Live focus video feature using the rear and front cameras and came away with a similar conclusion, that you don't need that fourth camera — a 3D ToF sensor — for bokeh videos.
If you check out the two videos below, you'll notice that one of them has stronger background blur (the first one), but that's pretty much it. The video captured with the single front camera does a swell job with the bokeh – it manages to keep the foreground and background well separated and even does a good job around the hair. The only real issue we notice is the lower frame rate and jittery nature of the video from the front camera, although we're assuming Samsung will be able to improve things with a software update.
If you were to ask us if the fourth rear camera is a solid reason to choose the Note 10+ over the Note 10, we'd say it isn't, at least based on the short time we've had with the Note 10+ (we will reserve final judgement for our reviews). Most people will want to take bokeh videos of themselves rather than others and will, therefore, use the front-facing camera more often, which means those who're buying the smaller Note 10 aren't really missing much as far as Live Focus video quality is concerned.
What do you think? Is the difference in background blur in the videos taken with the rear and front cameras big enough for you?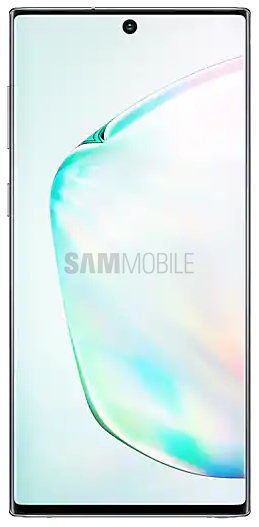 SamsungGalaxy Note 10