It seems the second front camera on the Galaxy S10+ doesn't make for substantially better portrait selfies compared to the Galaxy S10e (or the Galaxy S10, which also has a single front camera). I took the S10e and S10+ out to test Live Focus selfies to see if the dual camera setup offers any advantage over the single front camera and found that there isn't enough of a difference.
I already had an inkling that the Galaxy S10e would take good Live Focus selfies in bright daylight, so my main motive was to see if the dedicated second camera on the S10+ makes a difference in low-light conditions. It doesn't, with only slightly deeper blurring on the S10+ and fewer artefacts at the edges of my head. And the artefacts aren't really that easy to spot on the phone's display and can only be noticed on a monitor. Also, the S10+ seems to blur out the edges of my shoulder while the S10e makes a proper distinction.
Dual front cameras not necessary for good Live Focus selfies
Perhaps the S10+ is deliberately doing so in order to make the subject fade more naturally into the blurred background, but the point I want to make is that the software-based Live Focus mode on the Galaxy S10e (or the Galaxy S10) is as good as the S10+' for most intents and purposes. And while most people aren't going to be torn between the Galaxy S10e and Galaxy S10+, this is good reason to opt for the S10 instead of the S10+ if you're only leaning towards the latter for those dual selfie shooters and aren't worried about battery or screen size.
I'll have more to talk about in our Galaxy S10e review and more samples to compare the S10e and S10+ front cameras, but for now, I've put up two selfies below (swipe left for the S10+ photo and swipe right for the S10e photo). Check them out and let me know which one you like better and whether this changes anything in your possible purchase of any of the three Galaxy S10 variants.
← SLIDE →
← SLIDE →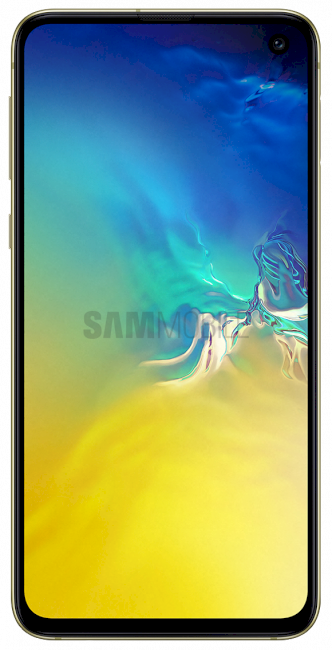 SamsungGalaxy S10e
SamsungGalaxy S10