The Galaxy Tab S7 series was updated to One UI 3.1 last month but Samsung hasn't stopped working on developing new features for its flagship tablet duo. In fact, the company is now getting ready to release a follow-up firmware update for the Galaxy Tab S7 series; one that will introduce a handful of new S Pen features which will likely be appreciated by productivity-oriented users.
The update will make the S Pen usable in more scenarios and allow for handwriting in more text boxes that are usually serviced with the on-screen keyboard. For example, once the update will be applied, Galaxy Tab S7 and Galaxy Tab S7+ owners will have the ability to use the S Pen for handwriting in address boxes. They'll have options to insert punctuation marks, and the text will instantly be converted into digital text. The same S Pen to text option will also be added to Samsung Notes, and it will be available in over 80 languages at launch.
Scanning documents just got easier
The Galaxy Tab S7 and Galaxy Tab S7+ already give users the option to scan documents using the Camera, but the upcoming update will bring this feature more to the forefront.
This isn't as big of a change as the S Pen to text addition but, following the update, the Scan option will be found under Attach, right next to the Image, Camera, and PDF options. Once a document is scanned, the user will be able to start jotting down notes on the document using the S Pen.
Samsung claims that the next Galaxy Tab S7 firmware update with the S Pen to text feature included will be released by the end of February. The rollout will commence in select markets though, so it won't be available everywhere at start.
Once you'll have the update running on the Galaxy Tab S7 or Tab S7+, you'll find the new S Pen to text feature by opening Settings and accessing S Pen under Advanced Features.
https://www.youtube.com/watch?v=NxHJjMIFiWU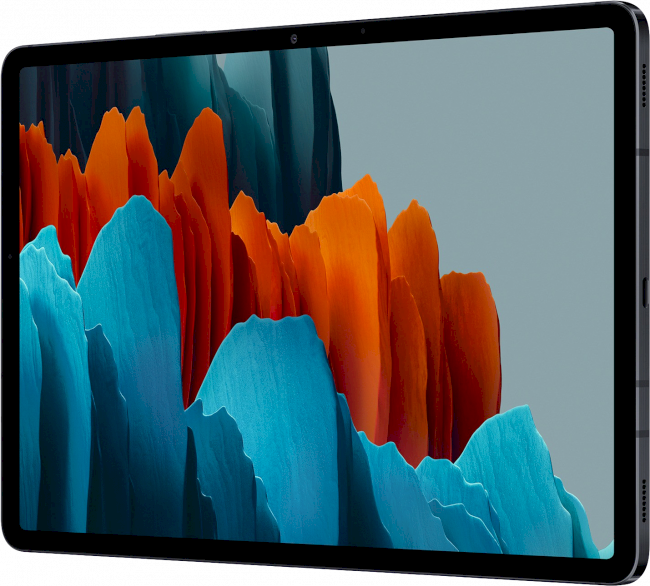 SamsungGalaxy Tab S7
SamsungGalaxy Tab S7 Plus