The Galaxy Watch 3 in Europe is now getting the same firmware update that was released by Samsung in South Korea a couple of weeks ago. Carrying firmware number R8xxXXU1BTK1, the latest update adds voice guidance in a couple of scenarios, such as when exercising with the smartwatch while having a wireless headset connected. Voice guidance is now also provided for traveled distance and HR data when the Auto Lap feature is enabled.
But perhaps more importantly, the latest Galaxy Watch 3 update improves the system's overall stability and reliability, all the while improving blood oxygen measurement which is one of the Galaxy Watch 3's main features and selling points.
The update is now rolling out in Europe
The update at hand debuted in South Korea earlier this month and it is now rolling out in Europe, but of course, if you haven't received firmware version R8xxXXU1BTK1 in your region yet then sit tight as Samsung should be expanding the update's availability to more markets soon.
And if you don't own the Galaxy Watch 3 but you're considering buying it then this might be the perfect time to do so; not only because the user experience has been improved with the latest update but also due to the fact that Black Friday is upon us and you're bound to find some attractive deals somewhere.
The Galaxy Watch 3 now benefits from a hefty discount in the USA, while in European countries such as the Netherlands you can now buy it for the starting price of 299 EUR.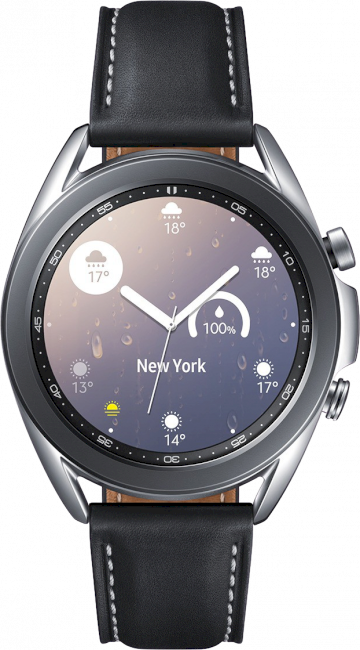 SamsungGalaxy Watch 3 (41mm)
SamsungGalaxy Watch 3 (45mm)