Eight months into its shelf life, the Galaxy Tab S7 series is still the golden standard for ultra-premium tablet experiences. And not due to any good luck, which was a rare commodity in the mobile space over the past year. But a Good Lock? That's an entirely different matter.
Samsung's been doing its best to remind everyone of how acclaimed its flagship tablet range remains as of late. While that probably has something to do with the intensifying iPad 2021 rumors, these pitches have already gotten way more interesting than what another boring Apple lineup deserves.
Good Lock and a good tablet: a combo that's more than just 'good'
Inflammatory remarks aside, Samsung today underlined some recent arrivals to its Android module Good Lock, many of which shine particularly bright on the Galaxy Tab S7 and Galaxy Tab S7+.
An improved, extensible keyboard, as well as a robust theming engine are both parts of that equation. As are custom navigation gestures, Multistar's picture-in-picture functionality, and a more polished one-handed mode; all great fits for extending the inherently convenient nature of a tablet.
If you want to know more, the short video promos embedded herein introduce the new and improved features in more depth.
These additions have all arrived as part of Good Lock module updates that brought full Android 11-based One UI 3.0 support to the app. Of course, the Galaxy Tab S7 family already made the jump to One UI 3.1 back in January and will remain at the bleeding edge of Samsung's firmware updates for a long time to come.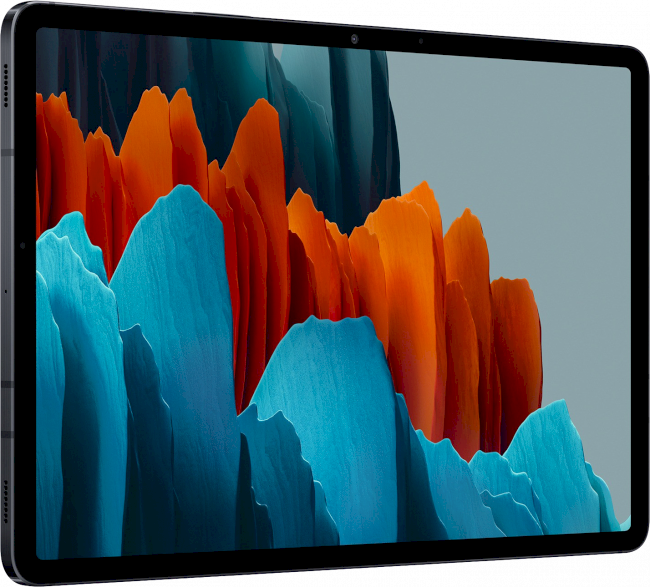 SamsungGalaxy Tab S7 LTE
SamsungGalaxy Tab S7 Plus