Samsung is now accepting pre-bookings for the brand-new Galaxy Tab A7 (2020) in India. The tablet was officially introduced to India today in two variants and three color options including grey, silver, and gold. It's available for pre-booking at promotional prices and early adopters have the option of buying the Book Cover at a discount.
The Galaxy Tab A7 in India has an entry price of INR 20,999 ($284) but customers pre-booking the tablet take advantage of a promotional price of INR 17,999 ($243). The Galaxy Tab A7 4G is also available for pre-booking for INR 21,999 ($298) instead of INR 25,999 ($352). Customers can save INR 750 ($10) on the Galaxy Tab A7 Book Cover when purchased together with the tablet.
Available with 32GB of built-in memory
When Samsung unveiled the Galaxy Tab A7 to the global market a couple of weeks ago it confirmed that the tablet has 32GB/64GB of storage. But the 64GB model is not listed online as of this writing and it hasn't been acknowledged in the official launch announcement for India either, so it may or may not be coming to the market later down the line.
The Galaxy Tab A7 has expandable storage of up to 1TB, a 10.4-inch TFT display with a resolution of 2000 by 1200, a Qualcomm Snapdragon 662 chipset, an 8MP main camera coupled with a 5MP selfie sensor, and a 7,040mAh battery.
Samsung India hasn't revealed exactly when the pre-booking period ends and when customers can expect the tablet to arrive in their mail but you can refer to the link below if you want to reserve your Galaxy Tab A7 today.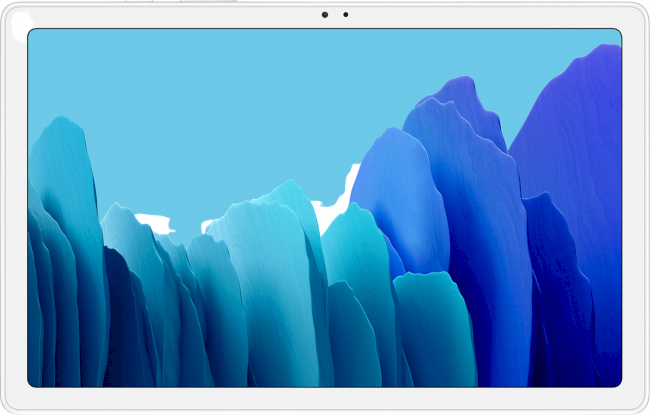 SamsungGalaxy Tab A7
SamsungGalaxy Tab A7 LTE