Samsung may have developed a new and unique protective case for the upcoming Galaxy S23 flagship phones. Rumors say the new case is called the "Clear Gadget Case" or "Standing Case with Ring Grip Universal." And the first photos possibly depicting this new case design have now surfaced, revealing some interesting tidbits and possible NFC connectivity.
The renders below show a new case design with a metallic ring, an LED light, and an intriguing "Slide to Unlock" print on the plastic lid that secures the ring. The photos were shared by @rquandt and come with a caveat. The source is unsure if this is an official case Samsung will release for the Galaxy S23 but adds that it fits both descriptions, i.e., "Clear Gadget Case" and "Standing Case with Ring Grip Universal."
So, whether or not this is the final case design Samsung has in mind is not entirely clear. But let's entertain the idea that the photos below depict an official case and try to examine what it offers.
Galaxy S23 "Gadget Case" with LED and NFC connectivity?
The "Slide to Unlock" print may indicate that the Gadget Case could allow users to unlock the Galaxy S23 with a swipe of the back panel. Or this could be wishful thinking, and perhaps the printed text only exists to instruct users on how to unlock the metallic ring.
However, the so-called Clear Gadget Case also appears to have an LED, whose purpose remains a mystery. Nevertheless, it suggests that the case should be able to communicate with the phone in some manner, presumably via NFC. LED lights on protective cases are generally used for notifications or to display the status of the phone's battery.
But the possible inclusion of NFC connectivity makes the "Slide to Unlock" print that much more intriguing. Could this case have deeper integration with the Galaxy S23 and enable a unique way to unlock the phone? We should find out on February 1, at the latest, once Samsung unveils its new flagship series. If you plan on buying a case for the Galaxy S23, you may want to reserve the phone online ahead of time and use the $50 Samsung Credit reward towards that accessory.
SamsungGalaxy S23
SamsungGalaxy S23 Plus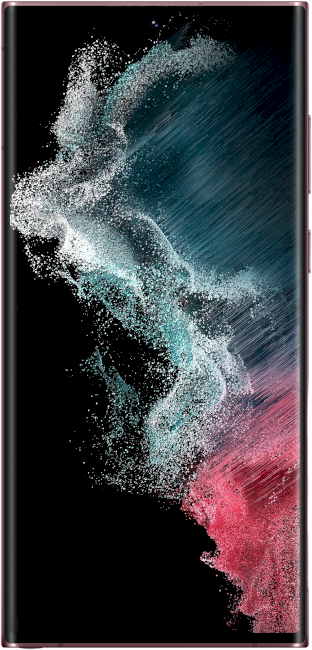 SamsungGalaxy S23 Ultra