Samsung's new value-oriented flagship, the Galaxy S20 Fan Edition (FE) is finally here, roughly six months after the introduction of the original Galaxy S20 series. As suggested by its moniker, the Galaxy S20 Fan Edition draws inspiration from the standard lineup and Samsung describes it as a device that offers everything that you love about the S20, with all new colors.
Indeed, the Galaxy S20 Fan Edition is a very colorful phone as it ships in one of six Cloud-labeled color options including navy, red, lavender, mint, white, and orange. But the claim that it delivers everything you love about the S20 might be a bit of an exaggeration, so let's further explore how these devices compare beyond surface level.
Similar to the Galaxy Note 20 of all devices, the Galaxy S20 Fan Edition has a polycarbonate back panel as opposed to one made of glass, as well as a 2.5D display instead of one that curves around the edges. Beyond the colorful design, the Galaxy S20 Fan Edition has a 6.5-inch Super AMOLED 2X Infinity-O display with a refresh rate of 120Hz. Size-wise it fits between the Galaxy S20 and Galaxy S20+, however, the Galaxy S20 FE display has a lower resolution of 2400 x 1080 instead of 3200 by 1440.
Like the standard models, the Galaxy S20 Fan Edition was released in 4G and 5G flavors, with the choice of chipsets and memory being decided by the phone's connectivity capabilities. In other words, the 4G variant is powered by the Exynos 990 SoC, 6GB of RAM, and 128GB of storage, whereas the Galaxy S20 FE 5G employs the Snapdragon 865 chipset, 8GB of RAM, and 128/256GB of built-in storage. Each variant has a microSD card slot.
The Galaxy S20 FE ships with Android 10 and the latest version of One UI (2.5). It's powered by a 4,500mAh battery with 25W fast charging capabilities but unlike the standard model, it ships with a 15W charger. The 25W charger must be purchased separately by customers who may want to take advantage of the battery's full capabilities.
Galaxy S20 Fan Edition versus standard Galaxy S20 cameras
As many of you know by now, the Galaxy S20 and Galaxy S20+ share the same camera configuration with the exception of the Plus model having a ToF sensor. Not counting the ToF unit, the camera setup of both standard models comprises a 12MP wide shooter, a 12MP ultra-wide, a 64MP telephoto sensor, and a 10MP selfie camera.
The Galaxy S20 Fan Edition flips the script and abandons the ToF sensor as well as the massive 64MP telephoto unit. Instead it has a different 12MP wide shooter with 1.12-micron pixels and an f/2.2 aperture, a 12MP ultra-wide sensor with 1.8-micron pixels and an f/1.8 aperture, and an 8MP telephoto shooter with 1.0-micron pixels and an f/2.4 aperture. The setup is capable of 3x optical zoom, up to 30x hybrid zoom, and OIS.
The selfie camera no longer has a 10MP resolution but a total of 32 million pixels, each with a size of 0.8-microns. The Galaxy S20 Fan Edition camera combo benefits from features like Single Take, Night Mode, My Filter, Live Focus, and Night Hyperlapse.
All in all, compared to the Galaxy S20 and Galaxy S20+, the Galaxy S20 Fan Edition seems to strike a decent balance between the two models while sacrificing certain features, like camera, charger, and quality of building materials in favor of a lower price tag. It's a flagship peppered with non-flagship features, and for the price of $699 for the 5G model, it doesn't sound like a bad proposition given that the Galaxy S20 5G has maintained its $999 price tag. But of course, we'll have a better idea of how these phones compare once we finish reviewing the new Galaxy S20 Fan Edition.
Until then, you can take a closer look at how these three devices compare side-by-side by checking our online comparison tool. It can be used to compare the specifications of up to four Galaxy devices simultaneously and it's not limited to smartphones.

Navy (Navy)Red (Red)White (White)Lavender (Lavender)Mint (Mint)Orange (Orange)

Gray (Gray)Blue (Blue)Pink (Pink)

Gray (Gray)Blue (Blue)Black (Black)
Bar: 159.8 x 74.5 x 8.4 mm

Bar: 151.7 x 69.1 x 7.9 mm

Bar: 161.9 x 73.7 x 7.8 mm
Dual SIM model (Hybrid SIM slot)

Dual SIM model (Hybrid SIM slot)

Dual SIM model (Hybrid SIM slot)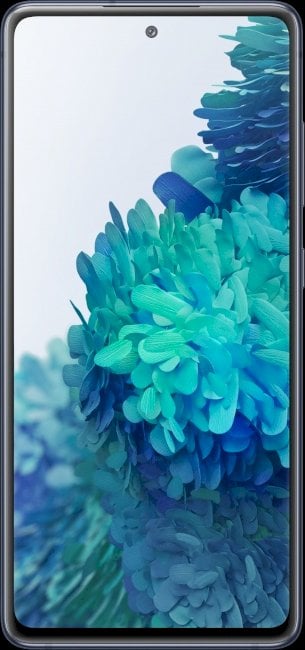 SamsungGalaxy S20 FE
SamsungGalaxy S20