Galaxy S20 FE and S10e now cost the same but they're far from equal
The Galaxy S20 FE 5G was released in the USA for the base price of $699 but Black Friday draws near and Samsung is now selling the device for the same price as the Galaxy S10e. For the time being, both phones carry a $599 price tag at Samsung's online store in the USA, so the question now is which of the two models offers better value for the price.
Long story short, the answer is the Galaxy S20 FE 5G, at least from a purely spec-oriented view. Samsung took the budget flagship approach for both phones but the Galaxy S20 FE 5G is newer and takes advantage of more modern specifications. It's a more future proof device thanks to 5G, and it also promises better Android OS support. It shipped with Android 10 and it is eligible for Android 13, whereas the Galaxy S10e will be limited to Android 12.
The Galaxy S10e is a better compact solution
The Galaxy S20 FE 5G is technically superior to the Galaxy S10e in many ways. As highlighted in the device comparison widget below, the Galaxy S20 FE 5G takes advantage of a larger display that supports a high refresh rate of 120Hz, and it's powered by the newer Snapdragon 865 chipset as opposed to the Snapdragon 855 SoC. It also has a larger battery (by 1,400mAh) with faster charging capabilities.
On the other hand, the Galaxy S10e is not entirely obsolete and it does offer a couple of key advantages over the Galaxy S20 FE 5G, namely the compact size and arguably the side-mounted fingerprint scanner. It may not be as elegant as an under-display solution but it is more reliable.
More importantly, the Galaxy S10e weighs a whopping 40g less than the Galaxy S20 FE 5G and it can be described as a true compact (2019) flagship – something we've missed out on this year. It measures only 142.2 x 69.9 x 7.9mm, whereas the Galaxy S20 FE 5G's dimensions clock in at 159.8 x 74.5 x 8.4mm. Simply put, if you're looking for relatively capable hardware wrapped in a compact body then the Galaxy S10e remains one of your best choices on the market.
Now that both phones cost the same – at least for the time being – would you rather buy the Galaxy S20 FE 5G or the Galaxy S10e for $599? Are there any other reasons why you'd pick one over the other? Leave a comment below.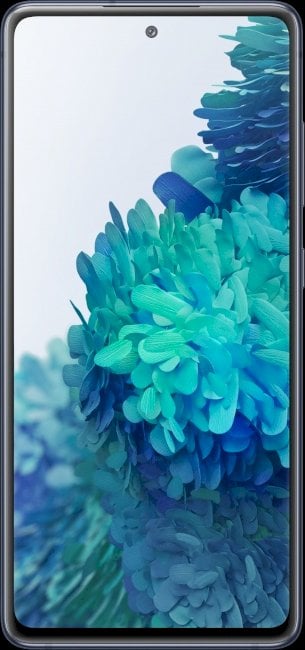 Galaxy S20 FE 5G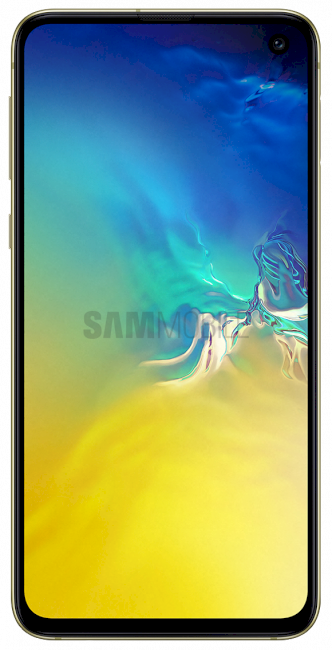 Galaxy S10e
General Information
Model name
Galaxy S20 FE 5G
Galaxy S10e
Model number
SM-G781B
SM-G970F
Model type
Bar
Bar
Color
Navy (Navy)Red (Red)White (White)Lavender (Lavender)Mint (Mint)Orange (Orange)
White (White)Black (Black)Green (Green)Blue (Blue)Yellow (Yellow)
Announced
2020, September
2019, February
Released
2020, September
2019, February
Physical Specifications
Dimensions
Bar: 159.8 x 74.5 x 8.4 mm
Bar: 142.2 x 69.9 x 7.9 mm
Weights
190g
150g
Operating System
Operating system
Android 11
Android 11
One UI version
3.0
3.0
Network
Networks
2G3G4G5G
2G3G4G
Display
Kind
Main Display
Main Display
Name
Infinity-O Display
Infinity-O Display
Technology
Super AMOLED Display
Dynamic AMOLED Display
Size
6.5 inch / 165.1 mm
5.8 inch / 147.32 mm
Resolution
FHD+ / 2400x1080 pixels
HD+ / 2280x1080 pixels
Pixel density
407 PPI
438 PPI
Screen to body ratio
~84.8%
~83.3%
Memory
RAM/ROM sizes
6 GB RAM with 128 GB ROM8 GB RAM with 128 GB ROM8 GB RAM with 256 GB ROM
6 GB RAM with 128 GB ROM8 GB RAM with 256 GB ROM
Rear camera
Megapixels
12MP
16MP
Aperture
F2.2
F2.2
Battery
Standard battery capacity
4500 mAh
3100 mAh
View full comparison »
Join the Discussion