A full year has passed since the Galaxy A71 (4G) was released but a proper sequel has yet to hit the shelves. The Galaxy S21 series, however, was unveiled earlier than usual and the flagship trio is already available for purchase. The base model's price is closer to the upper-mid-range market than it's been in previous years, which could make the Galaxy S21 a sound proposition for existing Galaxy A71 owners who might be looking for an upgrade.
Now, Galaxy A71 5G owners obviously have fewer reasons to view the Galaxy S21 as an upgrade because their phones already have 5G connectivity as well as a more powerful Exynos 980 chipset compared to the 4G variant's Snapdragon 730 solution. Even so, the Galaxy S21 isn't without flaws, and at the end of the day, Galaxy A71 users could be better off waiting for a mid-range sequel.
Reasons to upgrade from the Galaxy A71 to the Galaxy S21
A high refresh rate display
120Hz displays can have a great positive impact on the user's experience. It's the kind of feature that perhaps isn't very noticeable at a glance but quickly becomes a lot more noticeable when it's not there. In other words, once you go 120Hz, you'll have a difficult time going back to 60Hz.
The Galaxy S21, unlike the Galaxy A71, has a 120Hz display. The panel has a smaller 6.2-inch diagonal compared to the A71's 6.7-inch display, and both have the same resolution of 2400 by 1080. However, the higher refresh rate allows for smoother animations all throughout One UI and supporting apps.
A more competent camera setup
The Galaxy S21 is much better suited for mobile photography than the Galaxy A71, even though the latter has an additional sensor. This is obviously a case of 'less is more' and Galaxy S21 owners will have a superior camera experience with the triple main camera.
The same goes for the 10MP selfie sensor. The latter may not have a resolution of 32MP but it boasts Dual Pixel autofocus and other advantages that will lead to better results.
Better internal hardware
The Galaxy S21 is newer and it belongs to a costlier segment, so it's only natural for it to boast more powerful internal hardware.
The Exynos 2100 and Snapdragon 888 chipsets are vastly superior to the Exynos 980 and Snapdragon 730 solutions, though the gap in performance usually becomes more noticeable when running demanding 3D apps than otherwise.
In addition, some Galaxy A71 variants have 6GB of RAM, which might not be enough for your multitasking needs. The Galaxy S21 with 8GB of RAM fares a lot better in this regard.
Modern, compact design with dust and water resistance
The Galaxy A71 was a great phone when it came out and it still is a decent mid-range device, but one of its biggest shortcomings is the lack of any kind of dust and water resistance.
In contrast, the Galaxy S21 has an IP68 rating, which means it can survive after being submerged in up to 1.5m of water for 30 minutes. Practicality aside, the Galaxy S21 has a modernized design and it's arguably a better looking phone.
The new flagship is also considerably smaller and it looks relatively compact next to the Galaxy A71.
Wireless and reverse wireless charging
Out of the two smartphone models, Samsung's new flagship is the only one to boast wireless charging capabilities as well as reverse wireless charging. The Galaxy A71 has similar (wired) 25W fast charging speeds but no wireless capabilities. Thankfully, battery life on the Galaxy A71 is excellent out of the box so the lack of wireless charging might not be as noticeable.
Samsung DeX
Samsung's new Galaxy S21 flagship is better suited for productivity, and this is in no small part thanks to Samsung DeX. The platform now works wirelessly too, but it's not supported at all by the Galaxy A71.
Samsung DeX is reserved for the company's higher-end devices and it's almost a certainty that it will never be available for the Galaxy A71. Therefore, any Galaxy A71 owners who want to experience DeX will have to buy a flagship, and needless to say, the Galaxy S21 fits the bill.
Why you might want to skip the Galaxy S21
Missing expandable storage and 3.5mm headphone jack
The missing 3.5mm headphone jack is a given for a 2021 flagship but what was a lot more surprising about the Galaxy S21 series is that it lacks expandable storage. If you rely on your microSD cards for storage, backups, easy file transfer or any other reasons, you're out of luck as far as the Galaxy S21 is concerned.
The Galaxy A71 does have a microSD card slot on top of the 128GB of built-in storage, and of course, it can take advantage of cloud storage just as easily as the Galaxy S21.
The Galaxy S21 doesn't support MST and has a smaller battery
The Galaxy S21 has a smaller 4,000mAh battery compared to the Galaxy A71's 4,500mAh unit, and this wouldn't have been much of a problem if battery life on the latest flagship had been great. But it's not. The Galaxy S21 has average battery life at best, and that's with the high 120Hz refresh rate disabled.
As mentioned before, the Galaxy A71 doesn't have wireless or reverse wireless charging capabilities, but if battery life on a single charge is more important to you then there's no other way around it: the Galaxy A71 is a better choice.
Aside from battery life, the Galaxy S21 has dropped support for MST transactions in Samsung Pay, whereas the Galaxy A71 supports this feature. If you're not ready to switch to NFC-based transactions then the Galaxy S21 won't make your life any easier.
Galaxy A71 or Galaxy S21: Maybe wait for the Galaxy A72
If you happen to own the Galaxy A71 and you want to switch from the upper-mid-range segment to the fully-fledged flagship market then the Galaxy S21 is probably as good a choice as any. It packs powerful hardware, slightly newer firmware, better cameras and more.
On the other hand, if you're just looking for any upgrade over your Galaxy A71 and it doesn't have to be a flagship, then you could wait for Samsung to introduce the Galaxy A72 instead. The device keeps leaking and all signs point to an imminent release.
If for whatever reasons you can't afford to wait any longer then the Galaxy S21 could be the upgrade you're looking for, as long as you can live without expandable storage and MST, and you're fine with burning a whole of at least $450 in your pocket. Because trading-in the Galaxy A71 for the Galaxy S21 isn't necessarily a cheap endeavor. For customers in the US, Samsung is offering a $350 discount on the new flagship in exchange for the Galaxy A71, which means you'll have to pay at least $450 on top to acquire the Galaxy S21.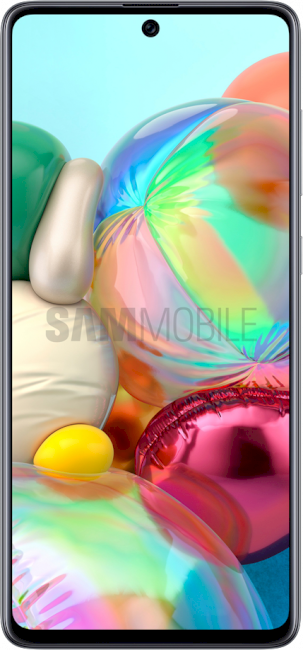 SamsungGalaxy A71