Galaxy A52 vs Galaxy A50 / A50s: Just upgrade already!
Samsung has launched the new Galaxy A52 earlier today, and it's shaping up to be an incredible value proposition. The Galaxy A5x has been one of Samsung's most successful lineups in recent years, but the new Galaxy A52 has reached the pinnacle.
A lot has changed over the past couple of years since the Galaxy A series got renamed and the Galaxy A50 was shown to the world. The 2019 model is simply no match for the Galaxy A52, and the same can also easily be said about the Galaxy A50s despite it having a better camera setup than its non-S sibling released six months prior.
Galaxy A52 vs Galaxy A50 / A50s: The perfect upgrade
There really is no competition between the Galaxy A50 / A50s and the new Galaxy A52. Virtually everything was improved by the new model, and you'd be hard-pressed to find any advantages offered by the Galaxy A50 / A50s over the 2021 sequel.
The Galaxy A52 sports a more powerful chipset regardless of whether it's the 4G (Snapdragon 720G) or the 5G (Snapdragon 750G) variant. Memory options got better as well and the Galaxy A52 ships with a minimum of 128GB and 4GB / 6GB / 8GB of RAM. The Galaxy A52 5G is launching with 6GB / 8GB of RAM.
The 6.5-inch Super AMOLED display has a similar FHD+ resolution, but it now boasts a 90Hz (4G) / 120Hz (5G) refresh rate and Gorilla Glass 5 protection.
The camera system now includes a 32MP selfie sensor and four rear-facing shooters including a 64MP main sensor with autofocus and OIS, a 12MP ultra-wide unit, and two 5MP depth and macro sensors.
The battery is now larger at 4,500mAh and it supports 25W charging, up from 15W — though it's worth pointing out that the Galaxy A52 still ships with a 15W charger in the box.
All of these new hardware components are protected from dust and water thanks to the Galaxy A52's improved build quality. It's the first Galaxy A phone in years to feature an IP(67) rating, providing water resistance at depths of up to 1 meter for up to 30 minutes.
Likewise, the new hardware is backed by improved software. The Galaxy A52 ships with Android 11 and One UI 3.1, along with a few new additions to the software experience, such as Pro Video mode — a fantastic feature for content creators — and the new Fun Mode, which is a collection of 16 AR-based Snapchat camera effects.
And speaking of software / firmware, the Galaxy A50 and A50s are not eligible for three Android OS updates, whereas the Galaxy A52 is. This virtually means that Galaxy A52 owners should be able to upgrade to Android versions 12, 13, and 14 in the coming years, whereas the Galaxy A50 and A50s will be stuck with Android 11.
Galaxy A52 vs Galaxy A50 / A50s: It's time to upgrade
The Galaxy A50 / A50s haven't reached end of life but they certainly won't receive any other major Android OS upgrades. The hardware remains usable but it is getting dated, so even if you want to squeeze the most out of the Galaxy A50 / A50s, a time will soon come when you'll probably consider switching to a newer model.
So far, the Galaxy A52 is the best alternative, especially if you're willing to trade-in your aging Galaxy phone for it. The new model simply redefines the Galaxy A series in too many significant ways, so if you've been looking for a worthy upgrade, you can look no further because it's already here.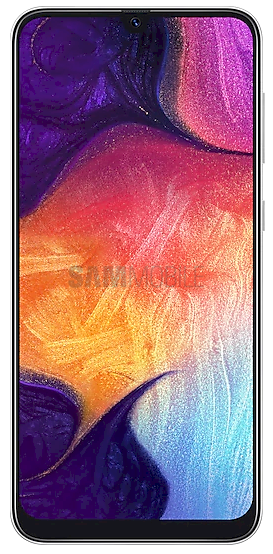 Galaxy A50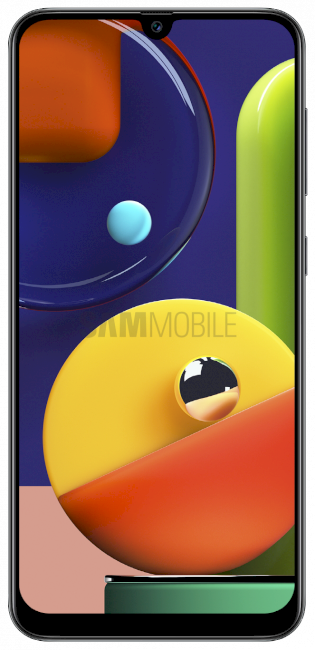 Galaxy A50s
Galaxy A52
Galaxy A52 5G
General Information
Model name
Galaxy A50
Galaxy A50s
Galaxy A52
Galaxy A52 5G
Model number
SM-A505F
SM-A507F
SM-A525F
SM-A526B
Model type
Bar
Bar
Bar
Bar
Color
Blue (Blue)Black (Black)Coral (Coral)White (White)
Black (Black)Violet (Violet)White (White)
Black (Black)White (White)Violet (Violet)Blue (Blue)
Black (Black)White (White)Violet (Violet)Blue (Blue)
Announced
2019, February
2019, August
2021, March
2021, March
Released
2019, February
2019, August
2021, March
2021, March
Physical Specifications
Dimensions
Bar: 158.5 x 74.7 x 7.7 mm
Bar: 158.5 x 74.5 x 7.7 mm
Bar: 159.9 x 75.1 x 8.4 mm
Bar: 159.9 x 75.1 x 8.4 mm
Weights
166g
169g
189g
189g
Operating System
Operating system
Android 10
Android 10
Android 11
Android 11
One UI version
2.0
2.5
3.1
3.1
Network
Networks
2G3G4G
2G3G4G
2G3G4G
2G3G4G5G
Display
Kind
Main Display
Main Display
Main Display
Main Display
Name
Infinity-U Display
Infinity-U Display
Infinity-O Display
Infinity-O Display
Technology
Super AMOLED Display
Super AMOLED Display
Super AMOLED Display
Super AMOLED Display
Size
6.4 inch / 162.56 mm
6.4 inch / 162.56 mm
6.5 inch / 165.10 mm
6.5 inch / 165.10 mm
Resolution
FHD+ / 2340x1080 pixels
FHD+ / 2340x1080 pixels
FHD+ / 2400x1080 pixels
FHD+ / 2400x1080 pixels
Pixel density
403 PPI
403 PPI
407 PPI
407 PPI
Screen to body ratio
~84.9%
~85.1%
~84.9%
~84.9%
Memory
RAM/ROM sizes
4 GB RAM with 64 GB ROM6 GB RAM with 64 GB ROM4 GB RAM with 128 GB ROM6 GB RAM with 128 GB ROM
4 GB RAM with 64 GB ROM4 GB RAM with 128 GB ROM6 GB RAM with 128 GB ROM
4 GB RAM with 128 GB ROM6 GB RAM with 128 GB ROM8 GB RAM with 256 GB ROM
6 GB RAM with 128 GB ROM8 GB RAM with 256 GB ROM
Rear camera
Megapixels
25MP
48MP
64MP
64MP
Aperture
F1.7
F2.0
F1.8
F1.8
Battery
Standard battery capacity
4000 mAh
4000 mAh
4500 mAh
4500 mAh
View full comparison »
Join the Discussion