Samsung's new Galaxy S21 series, and especially the Galaxy S21 Ultra, is shaping up to be a great addition to the company's flagship portfolio but the new trio is not without flaws. You're all probably well-aware of the fact that Samsung has removed any additional accessories — sans a USB cable — from the retail box, but this has more to do with the packaging and the unboxing experience rather than the phones themselves.
Aside from these shortcomings and the fact that the Galaxy S21 series lacks expandable storage, there's something else that's been bothering us about the new flagships, and that's the new location of the SIM tray, which is now dangerously close to the microphone.
Be careful not to break the mic on your Galaxy S21 when inserting a SIM
Samsung has relocated the SIM card tray with the Galaxy S21 series and this component can now be found at the bottom edge, right next to the microphone. As usual, the SIM tray can be ejected by inserting a SIM ejector tool into a tiny round hole, and it so happens that this orifice is millimeters away from the microphone, with both having roughly the same diameter.
As you can see in the image gallery below, the Galaxy S21 ships with a protective back cover that informs users where the SIM ejector tool should and shouldn't go, but this is a temporary protection which will be removed upon unboxing the device. Once this protective sheet is removed, these warning labels will be gone with it and the only way to ensure that you're inserting the SIM ejector tool in the right place is by carefully looking for the orifice that's embedded in the SIM tray.
Because the functionality of these components remains intact, we wouldn't go as far as calling this a major problem that's bound to mar the user experience. However, this is undeniably a design choice, or rather a design flaw if you will, that leaves a lot of room for user error. Perhaps a removable warning label on the back might not be enough.
Customers who don't usually pay too much attention to these minor details could end up damaging the microphone when attempting to remove the SIM tray. To be frank, even more experience users who might be in a hurry could make this small error for just a fraction of a second and insert the SIM ejector tool into the microphone, risking a repair bill on a brand-new and otherwise perfectly functional flagship phone.
Thankfully, the Galaxy S21 series also boasts eSIM technology, so perhaps the physical SIM tray's location won't pose much of a risk for all users.
SamsungGalaxy S21
SamsungGalaxy S21+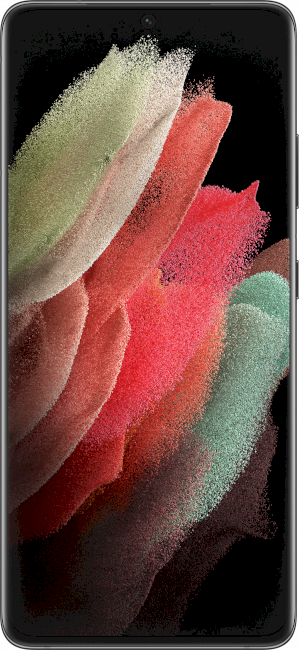 SamsungGalaxy S21 Ultra