If you've ever used a smartphone with multiple rear cameras, you'll have noticed how you usually don't have the option to switch between those cameras when you try to take a photo from within an app instead of the phone's camera app. That's the case on the Galaxy S10 as well, but did you know that at least WhatsApp lets you use the ultra-wide rear camera on the Galaxy S10? No, your eyes aren't going weak: There isn't a dedicated button in WhatsApp to switch between the regular and ultra-wide rear cameras, but there is a way to do it.
So how do you change to the ultra-wide camera on your Galaxy S10 when taking a photo from within WhatsApp? Here's the deal: Every time you switch between the front and rear cameras in WhatsApp, the app alternates between the primary rear camera and the ultra-wide camera. So, if WhatsApp fires up the primary rear camera by default, you just have to switch to the front-facing camera and then, when you switch back to the rear camera, the app will show you the view from the ultra-wide camera. Switch to the front camera and then back to the rear camera again and you'll be able take a picture with the primary camera.
Here's a GIF animation that demonstrates how this works (tap the image if the animation doesn't play automatically):
Moreover, WhatsApp also changes the field of view for the front camera. The Galaxy S10's stock camera app gives you the option to use a cropped view for selfies or the entire 80-degree field of view, and WhatsApp switches between the two just like it switches between the regular and ultra-wide rear cameras.
This trick works on any Samsung phone with an ultra-wide camera at the back, not just the Galaxy S10. Unfortunately, it doesn't work in other apps, like Facebook and Instagram, so you'll need to take photos with the phone's camera app if you want to share an ultra-wide shot with your friends and followers.
For more Galaxy S10 tips and tricks, check out this page. For general tips for Galaxy devices, you can check out our tips and tricks section.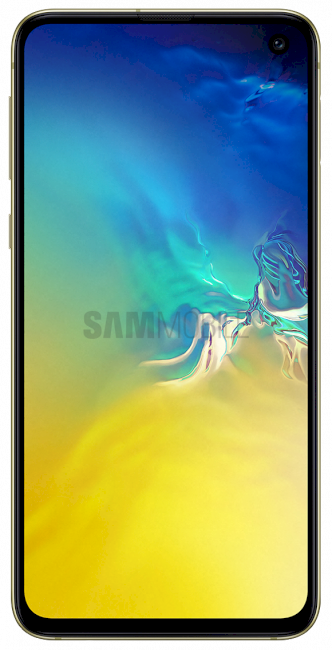 SamsungGalaxy S10e
SamsungGalaxy S10