Samsung had released new software updates to the Galaxy Watch and the Galaxy Watch 3 last week. Now, the company has released a similar update to the Galaxy Watch Active and the Galaxy Watch Active 2. The new update improves the stability of the messaging app and the Wi-Fi connection on the smartwatches.
The Galaxy Watch Active and the Galaxy Watch Active 2 are getting a new software update in Austria, Brazil, Germany, and South Korea. The firmware version for Galaxy Watch Active's update has firmware version R820XXU1DUD1, while the update for the Galaxy Watch Active 2 bears firmware version R500XXU1FUD1. The download size for the new updates is just over 35MB.
If you are a Galaxy Watch Active or Galaxy Watch Active 2 user in any of the countries mentioned above, you can check for the update by opening the Galaxy Wearable app on your connected smartphone, navigating to Watch software update, and tapping on Download and install.
Two months ago, these smartwatches had received a new software update that brought a lot of new features from the Galaxy Watch 3. The Galaxy Watch Active 2 had also received the ECG functionality in a few markets. Samsung has been consistently rolling out new updates to its older smartwatches, which is rarely seen on wearables from most other brands.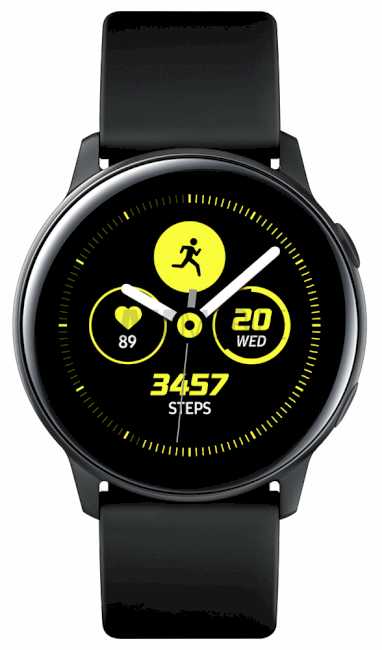 SamsungGalaxy Watch Active (40mm)
SamsungGalaxy Watch Active 2 (44mm)