The Galaxy S22 Ultra is a break from the norm as far as the S-line of smartphones is concerned. Its essence is that of a Galaxy Note device. If the Galaxy S21 Ultra merely offered an S Pen Case accessory, the Galaxy S22 Ultra has essentially become a Galaxy Note with a different name.
The new premium flagship has a dedicated S Pen holster and looks like a reimagined Galaxy Note 10+ for 2022. Despite this, it carries the Galaxy S branding and follows this series' early launch schedule, i.e., Samsung announced it alongside the Galaxy S22 and S22+, the two of which follow a more conventional path, in tune with what the Galaxy S historically is.
Redesigning the Galaxy S22 Ultra was a risky move for Samsung, but it might pay off, judging by the high demand reflected by dwindling stocks. The company must've walked a fine line to please Galaxy S and Note fans alike, but let's not speak too soon.
Time will tell how well the Galaxy S22 Ultra performs on the global market, so for now, let's have a closer look at what Samsung did special for the Galaxy S22 Ultra and what we consider to be the flagship's best features. Some of these best features may have even persuaded you to pre-order the phone already. Join us in the comment section if that's the case, and let us know.
The integrated S Pen; it's more than just a tool for quick notes
The integrated S Pen is one of the best things that's happened to Galaxy Note fans ever since Samsung decided to shelve the series last year. The Galaxy S22 Ultra completes the journey started by the Galaxy S21 Ultra, and with its dedicated S Pen holster and powerful camera array, it tries to please both worlds.
On the one hand, Galaxy S purists can argue that the S22 Ultra had lost something during the S Pen's transition. It is true. The new flagship's design certainly reflects the Galaxy Note language rather than the Galaxy S line.
On the other hand, it seems as though the inclusion of the S Pen had minimal impact on the Galaxy S22 Ultra's internal components. Compared to the Galaxy S21 Ultra, the new flagship still has a 5,000mAh battery. More so, it increases super-fast charging to 45W.
So, what does the S Pen bring, and why is it a 'best feature' in this list? Well, the truth is, the S Pen might not change the way you use your phone most of the time, but even Galaxy S fans may find it a handy tool in certain situations if they give it a chance.
You probably won't find yourself using Air Actions all that much, but the S Pen will always be there for you whenever you may want to jot down a quick note or draw up a wireframe.
What you may not be aware of is that, even if you don't intend on using the S Pen in conjunction with Samsung Notes or similar apps drawing/note-taking apps, the S Pen can still have its uses.
For example, mobile photographers can use the S Pen to make finer photo edits. You can be much more accurate with an S Pen when using the Spot Fixer selfie editing feature — introduced with One UI 2.1. And don't forget that you can also use the S Pen as a remote camera shutter button.
A brighter display with improved S Pen response
Along with the integrated S Pen come an improved Wacom IC (Integrated Circuit) and better AI prediction for a low S Pen latency of just 2.8ms, down from 9ms.
Regardless of the S Pen, however, the Galaxy S22 Ultra still boasts the industry's most impressive AMOLED panel to date. Samsung claims it has a refresh rate of 1-120Hz (early tests suggest 1Hz hasn't been enabled – yet?). And it is brighter.
The new 6.8-inch Dynamic AMOLED 2X panel can reach 1,750 nits of brightness in auto mode, up from the Galaxy S21 Ultra's 1,500 nits peak brightness.
Galaxy S22 Ultra is guaranteed to get four major Android OS upgrades
Samsung now plans to provide four major Android OS upgrades to select Galaxy devices — S22 series included. Samsung was already leading the Android OS update game with three years of OS upgrades and timely security patches. Now though, Galaxy S22 Ultra customers can look forward to Android 13, 14, 15, and Android 16 in the coming years.
In addition, the same devices that are eligible for four major Android OS upgrades will also benefit from at least five years of security patches. The Galaxy S22 Ultra could potentially be your daily driver for the next half a decade.
Main cameras are now integrated with Instagram, Snapchat, TikTok
The majority of smartphone customers get the most use out of their cameras in social media apps. With that in mind, it's quite baffling that the best camera features your Android smartphone may have are not usable inside the camera apps offered by social media platforms.
The Galaxy S22 Ultra changes this, and if you are an avid Instagram, Snapchat, and/or TikTok user, you'll love what Samsung's done with the latest flagship.
Galaxy S22 Ultra customers can use advanced Samsung camera features like Night Mode and Super Resolution in some of the most popular social media camera apps, and support could be coming to more apps with future updates. These features make the Galaxy S22 Ultra the best phone for social media content creators and users alike.
Galaxy S22 Ultra comes with 45W charging and the biggest battery for a "Note"
Perhaps pressured by Chinese OEMs and their marketing, Samsung has decided to once again upgrade its super-fast charging capabilities. The Galaxy S22 Ultra supports 45W charging, which sounds like a considerable upgrade from the 25W limit of last year.
In practice, this 20W gap doesn't seem to make that big a difference in battery charge times, but it is an improvement nonetheless. Do keep in mind that the S22 Ultra doesn't ship with a 25W or 45W wall charger, and you'll need to buy one separately or charge your phone through other means (USB-C / wirelessly).
Aside from 45W charging, in a way, the Galaxy S22 Ultra is also the Galaxy Note smartphone with the largest battery yet. The Note 20 Ultra has a 4,500mAh unit with 25W charging, so the Galaxy S22 Ultra actually gained about 500mAh, even though it has a dedicated S Pen holster like the Note 20 Ultra.
The power and efficiency of 4nm chipset at your fingertips
Time will tell whether or not the new Exynos 2200 chipset from Samsung underperforms relative to expectations — as some pre-release benchmarks suggest. Whatever the case may be, the Galaxy S22 Ultra is guaranteed to perform at the highest level in markets where it's available with the Snapdragon 8 Gen 1 chipset from Qualcomm. If that's where you'll be buying the S22 Ultra, you need not worry.
Samsung's Exynos 2200 was also built on a 4nm process, so it should, in theory, be more powerful and energy-efficient than the previous generation, just like the Snapdragon 8 Gen 1 is to the 888.
Then again, the Exynos 2200 is an oddball because it's powered by a brand-new Xclipse 920 graphics chip developed in partnership with AMD. So although there may be potential, there could also be more room for optimization.
Plan on using the Galaxy S22 Ultra for the next 4-5 years? You'll love Armor Aluminum
Finally, if you plan on testing Samsung's word and using the Galaxy S22 Ultra for the next four years until Android 16 goes live, you'll want your phone to withstand the test of time. Physically speaking. It needs to have a high-enough build quality to stay intact through thousands of hours of usage for half a decade.
Evidently, there will be some performance degradation along the way, but as far as the Galaxy S22 Ultra's exterior is concerned, Samsung gave it a much higher chance of survival. The phone is wrapped in Gorilla Glass Victus+ (front and back) and has an Armor Aluminum frame that should offer improved drop and scratch resistance — as advertised by Samsung.
Now, you may want to use a protective case if you want the Galaxy S22 Ultra to survive for five years, but at least the glass and Armor Aluminum frame will be less susceptible to scratches whenever you do pull the phone out of its case.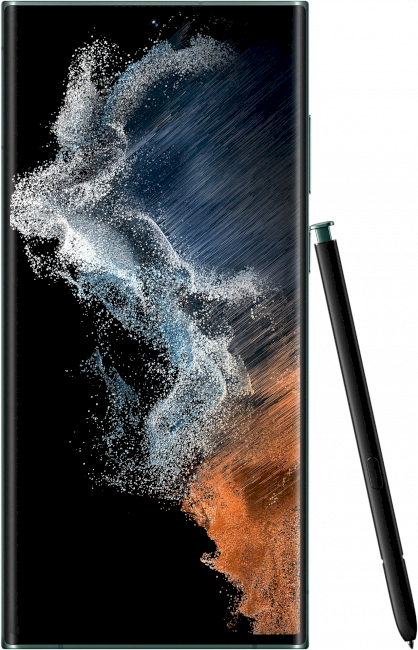 SamsungGalaxy S22 Ultra
Join SamMobile's Telegram group and subscribe to our YouTube channel to get instant news updates and in-depth reviews of Samsung devices. You can also subscribe to get updates from us on Google News and follow us on Twitter.