Samsung began cutting down on the accessories included with its flagship phones last year. The Galaxy Note 20 didn't come with AKG earbuds unless customers asked for them specifically, and with the Galaxy S21 series, Samsung went ahead and removed both the AKG earbuds and the wall charger from the retail box.
Foldable fans might now be wondering what accessories are included with the brand-new, premium Galaxy Z Fold 3 and Galaxy Z Flip 3 flagships, and the answer is a USB-C cable. No wall charger or AKG earbuds are present in the retail boxes of these two new flagships, and it's all part of Samsung's plans to reduce prices and electronic waste.
And, no, there are no wireless earbuds included, either. Samsung stopped bundling the Galaxy Buds with the Galaxy Fold series last year.
The Galaxy Z Fold 3 and Galaxy Z Flip 3 are considerably cheaper
Some Samsung fans will inevitably be disappointed by the missing accessories, even though this change mostly affects brand-new customers who have never purchased a Samsung smartphone or haven't done so for the past half a decade. Realistically speaking, most existing Samsung customers already own a wall charger and a pair of earbuds, and they'll be happy to forego those included accessories for a considerable price drop on the new foldable phones.
And even in case you are missing these accessories, keep in mind that the Galaxy Z Fold 3 costs $1,799, while the Galaxy Z Fold 2 at launch was priced at $1,999. Meanwhile, the Galaxy Z Flip 3 is launching for $999 — a whopping $500 drop from the Galaxy Z Flip 5G's $1,499 launch price. Granted, the same device was offered at various discounts a few months later, with Amazon selling the Galaxy Z Fold 5G for $999 at one point.
But let's not forget that an official 25W Samsung charger costs $19.99 or $34.99 with a reversible USB-C cable included, while the wired Samsung Type-C earbuds with AKG branding cost $29.99. That's $49.98 total, since you won't be needing another USB-C cable. Meanwhile, the Galaxy Z Fold 3 and the Galaxy Z Flip 3 cost $200 and $500 less, respectively, than what their predecessors did at launch, so the argument that Samsung is somehow making money off of removing accessories only to resell them just doesn't fly.
And while the price-to-value ratio of these new foldable phones can be open for debate, it doesn't take away from the fact that many of the improvements brought this year are quite meaningful. Nor from the fact that Samsung has steadily brought down the launch prices of foldable phones every year since the original Fold's release.
By the way, you can also buy the Galaxy Z Fold 3 Note Pack, which is a bundle containing a 25W wall charger and an S Pen case. The Note Pack is included for free with Z Fold 3 pre-orders, though availability can differ by country.
Interested in Samsung's new Galaxy devices? Don't forget to support SamMobile by visiting this link and purchasing it directly from Samsung!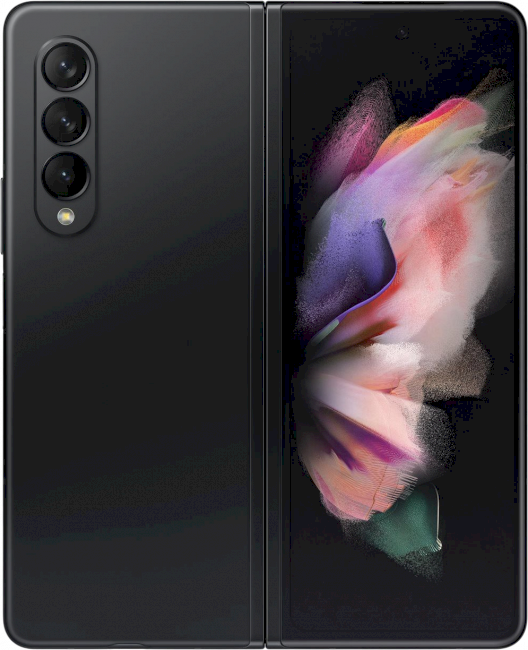 SamsungGalaxy Z Fold 3