The latest update for the Galaxy S10 brings more to the device than was revealed initially, according to a detailed changelog for the update posted by Samsung on the Samsung Members app. Samsung recently started telling Galaxy S10 owners what they can expect from future software updates, and with the May security update (ASE6), an improved camera Night mode was the main highlight. It also added some new camera options, like being able to switch between the regular and ultra-wide lens for panorama shots, but that's not all.
Ultra-wide camera support for third-party apps
The most important new feature that we didn't know was part of the latest Galaxy S10 update is the addition of an "ultra-wide SDK" for third-party apps. This means that developers will be able to officially implement the option to switch to the ultra-wide camera on a Galaxy S10 in their apps. You can switch to the ultra-wide camera from within WhatsApp, but other apps do not support this at the moment, and the only option to share ultra-wide shots through third-party apps is to take one with the phone's dedicated camera app first.
With the new update, third-party apps will also be able to use the full 80-degree field of view (FOV) for selfies. By default, the Galaxy S10 uses a cropped view (68 degrees) for selfies, with users having the option to use the 80-degree FOV with the tap of a button. Third-party apps like Instagram turned out to be limited to the cropped view, but that should not be a concern anymore. However, apps will have to be updated to take advantage of the full FOV for selfies – just having the software update installed on a Galaxy S10 is not enough.
The update also fixes a Gear VR connection issue
The update also improves the camera's "color stability when moving a face quickly after recognizing a face", adds support for screen mirroring to the Sero TV launched recently (the one that can be used in both vertical and horizontal orientation), and fixes a Gear VR connection issue. And, of course, it has the May 2019 security patch, although that's not the latest anymore.
Don't already have this update on your Galaxy S10e, S10, or S10+? Be sure to check if it's available in your country by going into the Software update menu of the phone's Settings app. Alternatively, you can upgrade by downloading the firmware for the update from our firmware database and using a Windows PC to flash it on to your phone.
Thanks for the tip, Cio!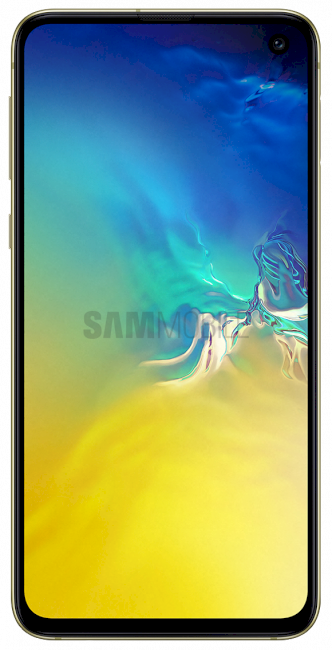 SamsungGalaxy S10e
SamsungGalaxy S10