Samsung's flagship smartwatch series has entered a new One UI beta stage. In case you missed the news from earlier today, the One UI Watch 4.5 beta firmware is now available for download on the Galaxy Watch 4 and Galaxy Watch 4 Classic. The update lets beta testers try out a few new changes and features, including watch faces.
The watch face is what gives your smartwatch its identity — that and the choice of colors and wristbands. The first One UI Watch 4.5 beta firmware introduces a few new watch face designs that you can see in the image galleries below. (via @GaryeonHan).
Beyond the visual side of things, the Galaxy Watch 4 beta firmware also introduces Wear OS version 3.5, up from Wear OS 3.2. Also new are dual SIM functions and UI, support for QWERTY keyboard layouts and continuous input, better notifications, more alarm settings, and more.
Galaxy Watch 4 users can sign up to participate in the beta via the Samsung Members app installed on their Galaxy phones. If you want to become a beta tester, keep in mind that the beta firmware becomes available for download once your application is accepted.
As to when the new One UI Watch update will become available to the open public, only Samsung knows. Beta testing phases usually last for a few weeks. We'll keep you updated as soon as we find out more.
Join SamMobile's Telegram group and subscribe to our YouTube channel to get instant news updates and in-depth reviews of Samsung devices. You can also subscribe to get updates from us on Google News and follow us on Twitter.
SamsungGalaxy Watch 4 (40mm)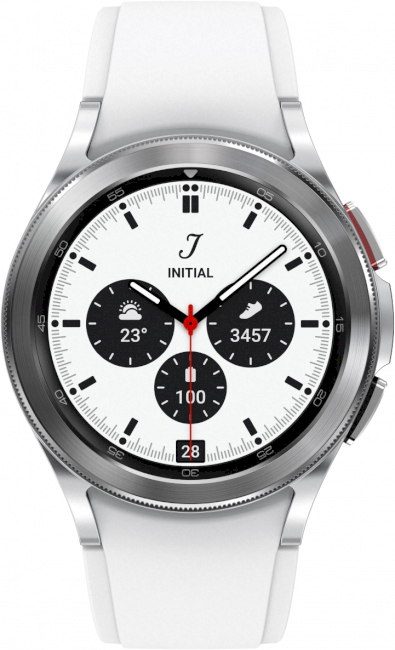 SamsungGalaxy Watch 4 Classic (46mm)