The Galaxy Tab A7 10.4 (2020) lineup cleared the final obstacle standing in the way between its sensibly priced hardware and global market availability. That would be the approval from the Wi-Fi Alliance, a product declaration that became official earlier today. Besides confirming the new tablets will be hitting the store shelves sooner rather than later, this development also sheds more light on some of their specifications and and differences.
One of those is the unsurprising presence of a custom Android 10 implementation, though One UI 2.5 isn't a given as these are $200-$250 tablets we're talking about.
Expect a modest pair of tablets punching above their price tags
The Galaxy Tab A7 10.4 (2020) family will technically include four models in total, but that's just because the LTE-enabled version appears to be subdivided into regional variants. It's currently unclear whether the said device, designated as SM-T505, will be offered in multiple memory configurations. A recent emergence of another model number — SM-T507 — appears to give some credence to that possibility. Assuming 5G is out of the question in this price range, of course, which it is because the lineup was already treated to a premature Google Play Console listing.
In any case, the Galaxy Tab A7 10.4 series will also include a Wi-Fi-only model, the SM-T500. Bluetooth 5.0 support is here as well, which still isn't a guarantee in the low-end Android segment. The newer Wi-Fi 6 standard is, naturally, out of the question.
It remains to be seen how much effort Samsung decides to invest into launching the Galaxy Tab A7 10.4 (2020) tablets; we do know they're at the very least coming to Europe and parts of Asia, based on previous price leaks and their model numbers, but that's about it for now. Of course, expect a couple of modest-looking devices which may launch as soon as this week.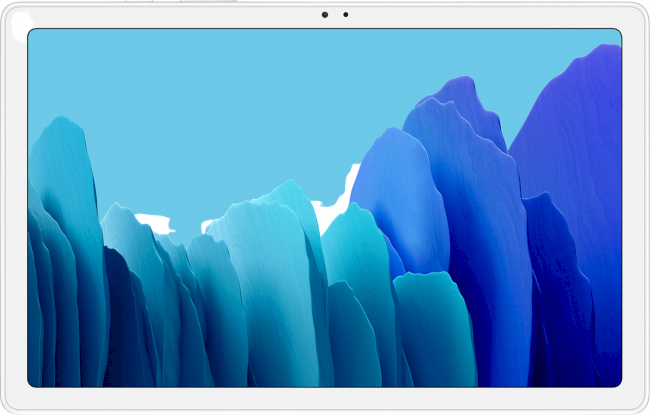 SamsungGalaxy Tab A7
SamsungGalaxy Tab A7 LTE