The decisively mid-range Galaxy Tab A7 10.4 (2020) will be hitting the market in at least two color options – gray and gold. That's according to a pair of official press renders from Samsung that known industry insider Evan Blass leaked earlier today. The premature imagery shows a pair of rather unassuming Android tablets, which is fitting for a range that's expected to start at approximately €230 or $250 – assuming it makes its way to the U.S.
Thanks to another leak from earlier this week, we know the Galaxy Tab A7 10.4 series should at the very least release in Europe by Friday, September 11th.
Tablet screen sizes continue to grow
Four years after the original Galaxy Tab A7 line hit the market, the market for 7-inch tablets is pretty much non-existent. This new range hence offers 10.4-inch displays with an FHD+ resolution of 2,000 by 1,200 pixels. Qualcomm's Snapdragon 662 chip will be powering the show alongside 3GB of RAM, according to an untimely Google Play Store listing from late July. A 7,040mAh battery, Bluetooth 5.0 and a custom Android 10 implementation – likely One UI 2.1 – will be part of the package as well, together with either 32GB or 64GB of internal flash memory, depending on the model.
Speaking of which, the Galaxy Tab A7 10.4 will be releasing in both Wi-Fi-only and LTE-ready variants identified as the SM-T500 and SM-T505, respectively. Today's leak confirms that the upcoming tablet series will be retaining the mundane look of its direct predecessor, complete with sizable bezels. In effect, all members of the Galaxy Tab A7 10.4 family will measure in at approximately 247.6 x 157.36 x 293.37mm.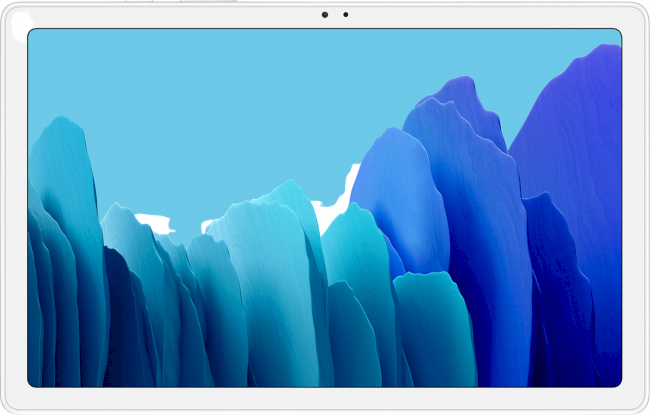 SamsungGalaxy Tab A7
SamsungGalaxy Tab A7 LTE