Samsung's incredible One UI 5.0 streak hasn't slowed down, and we can now add two more Galaxy phones to the list of devices that have received Android 13. Namely, the Galaxy S20 FE 5G and the Galaxy A32 LTE.
The Galaxy S20 FE 5G (SM-G781B) is getting Android 13 in numerous countries across Europe, including Bulgaria, Luxembourg, Switzerland, Portugal, Ireland, Poland, the Czech Republic, the UK, France, Greece, Slovakia, the Netherlands, Austria, Portugal, and Baltic and Nordic Countries. The update carries firmware version G781BXXU4GVK6 and also includes the November 2022 security patch.
Meanwhile, the Galaxy A32 LTE (SM-A325F) is receiving the One UI 5.0 update in Portugal, Austria, the Czech Republic, Serbia, Macedonia, Poland, France, Greece, Slovenia, Albania, and Romania. Galaxy A32 users can identify the update by firmware version A325FXXU2CVK3. The October 2022 security patch is included.
Last big update for the Galaxy S20 FE 5G
Android 13 is the last major update for the Galaxy S20 FE 5G. The Galaxy A32 LTE was released almost half a year after the S20 FE 5G and ran a newer OS version at launch, namely Android 11. In theory, this means that the Galaxy A32 should be eligible for another major update to Android 14.
Back to One UI 5.0, Galaxy S20 FE 5G and Galaxy A32 LTE owners should expect better performance after the update, a slightly redesigned UI, updated Camera and Gallery apps and more tools for the photo and video editor, better control over background apps, and more. The Galaxy S20 FE 5G supports Samsung DeX, and users of the desktop environment should also notice a few positive changes, including a new taskbar settings menu and a Finder icon embedded in the taskbar.
Regardless of whether you own the Galaxy S20 FE 5G or the Galaxy A32 LTE, you should be able to update the phone in eligible markets by opening the Settings app, accessing "Software update," and then going to "Download and install." And again, regardless of which Galaxy model you're using, you can find the official firmware files on our website if you prefer manual updates.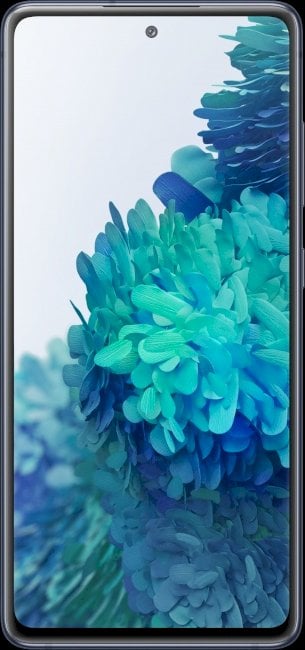 SamsungGalaxy S20 FE 5G