The Galaxy M51 has a 7,000mAh battery that easily lasts two days on a single charge. We had mentioned in our Galaxy M51 review that the phone simply cannot be killed in a day, no matter what you do. Now, a new battery test has proved that the Galaxy M51 crushes the Galaxy S21 Ultra and every other smartphone that has been released recently.
DxOMark, which is usually known for its camera tests, has now started testing the battery life of smartphones. As expected, the Galaxy M51 topped DxOMark's battery test chart with a score of 88 points. The Snapdragon 888 version of the Galaxy S21 Ultra scored 70 points, while the Exynos 2100 version of the phone scored 57 points.
The iPhone 12 Pro Max is ranked fourth on the list with a score of 78 points, which is quite a bit higher than the Galaxy S21 Ultra. However, the highest-end iPhone still uses a 60Hz display whereas all other flagship Android smartphones use displays with a 120Hz or even higher refresh rate.
The battery test by DxOMark uses scientific methodologies, a faraday cage, and a touch robot to remain as objective as possible. The company tests various use cases such as voice calling on a 3G network, music streaming, offline video playback, online video streaming (on both cellular and Wi-Fi networks), and gaming.
The test also includes battery charging speeds to give an overall idea as to what you can expect from a smartphone's battery. The numbers from battery charge and discharge tests are then normalized. The whole test takes 6.5 days to complete and it includes over 70 sub-tests. You can read more about the test by clicking the source link below.
While Samsung has improved the Exynos 2100 a lot over its predecessor, the Exynos variant of the Galaxy S21 Ultra still lasts less than the Snapdragon version. The company needs to work a bit more to improve the performance and power efficiency of its Exynos chipsets. It is being rumored that the Exynos 2200 processor will be unveiled later this year with AMD graphics and that it will have higher power efficiency than the Exynos 2100.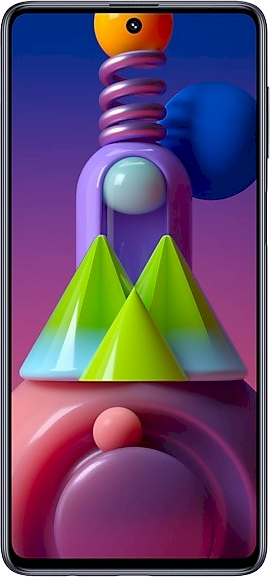 SamsungGalaxy M51