The Galaxy Note 10 series introduced earlier this week will be accompanied by a wide range of optional accessories, from different covers to the USB-C 3.5mm headphone jack adapter. Most of these accessories are now available for pre-order in some countries, including the United States and the Netherlands.
Accessories for fast charging, USB Type-C adapters, and more
The Galaxy Note 10 comes with 25W fast charging while the Galaxy Note 10+ takes advantage of 45W. However, the latter model is paired with a 25W charger in the box, so to use the full 45W charging capacity you'll have to buy the 45W USB C charger separately. It can be pre-purchased for $49.99 in the US and € 50.82 in the Netherlands.
Likewise, the 15W wireless charger stand is now available for pre-order in the US for $79.99 while Samsung Netherlands sells the device for € 81.07.
Meanwhile, a USB-C-to-USB-C cable — which is what the Note 10's official super fast chargers (both 25W and 45W) use — costs $14.99 in the US but it's missing from Samsung's e-shop in the Netherlands. And lastly, you can get a USB-C 3.5mm headphone jack adapter for $14.99 and € 10.89. It doesn't seem to be included for free, after all, or at the very least it's not going to be offered for free in every market.
Galaxy Note 10 covers
The Galaxy Note 10 series will be compatible with a handful of protective cover designs, ranging from simple silicone covers starting at $22.99 (€ 29.99) to the more intricate LED Wallet Cover for $64.99.
There's also a new S-View Flip Cover which comes with a stripe of plastic/glass offering notifications at a glance through the Always On Display functionality. It costs $49.99 or € 54.99.
Check out Samsung US and Samsung Netherlands for the full list of Galaxy Note 10 accessories available so far. If you find that the list is not complete or identical across the board, keep in mind that the products have barely been introduced on pre-order terms. Availability will continue to expand to other markets.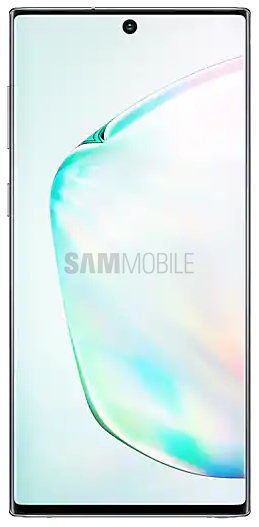 SamsungGalaxy Note 10