The Galaxy Tab S7 series took only a day to completely sell out in South Korea. Neither Samsung nor its main distribution partners are currently offering online purchases of the Galaxy Tab S7 and Galaxy Tab S7+. Some smaller distributors may still process orders, but with the provision that those won't be shipped on release date. The pre-sale period began yesterday and was supposed to run through Saturday, August 22nd.
In this regard, the Galaxy Tab S7 lineup performed 2.5 times better than the Galaxy Tab S6 range did last year, which is a figure that comes directly from Samsung itself.
Samsung 'working hard' to secure more Galaxy Tab S7 units
One local Samsung official was quoted as saying the company is already "working hard" to secure more tablets but it's currently unclear how long that might take. Consumers who managed to place their pre-orders should expect their devices to arrive next week. The Galaxy Tab S7+ reportedly performed much better than its smaller counterpart, which is exactly what the company has been hoping for given how the more expensive slate undoubtedly yields a higher profit margin. The models were priced with that in mind, i.e. their price tags are meant to upsell you on the Galaxy Tab S7+, much like the Galaxy Note 20 series is pushing consumers toward its higher end.
The promising performance of the Galaxy Tab S7 lineup shows the tablet market is still far from saturated, though it has been stagnating in recent years. Samsung, however, managed to keep its tablet business steady even throughout all the chaos and uncertainty that 2020 presented so far.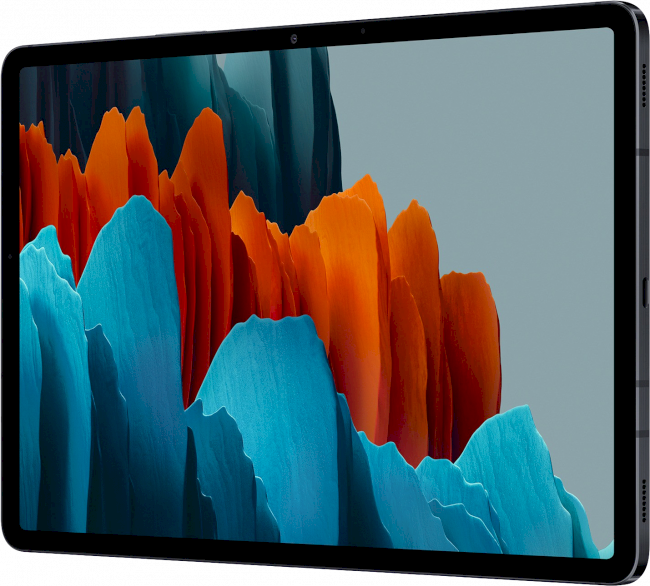 SamsungGalaxy Tab S7
SamsungGalaxy Tab S7 Plus