The Galaxy Tab A7 is one of Samsung's most affordable tablets geared for multimedia content consumption. It usually costs $229 and $279 depending on storage options, but Samsung and Amazon are presently selling the budget tablet at an even lower price through a limited-time 22% discount.
With this new deal, the 32GB Galaxy Tab A7 with a 10.4-inch display costs $179, and the 64GB model costs $219 — lower than the 32GB model at full price.
The deal is available at Samsung USA and Amazon, but the former allows customers to lower the price even further by trading in an older device. With an eligible trade-in, the 32GB and 64GB Galaxy Tab A7 variants cost as low as $79 and $119, respectively.
Large screen, metal build, good battery life and more, on a budget
The Galaxy Tab A7 isn't the most powerful tablet out there, and general performance is relatively mediocre due to it having only 3GB of RAM. On the bright side, the metal build is more premium than it should rightfully be at this price point, and the large display — combined with the excellent stereo speakers — makes for a good multimedia experience.
The tablet doesn't ship with a fast charger, though it supports 15W exclusively through Samsung's charger. Battery life is enough to allow you to enjoy content away from a power source for up to 12 hours of mixed usage — watching YouTube and Netflix, gaming, and browsing the web.
If you're unsure if the Galaxy Tab A7 can deliver a good enough experience for the price, you might be able to learn more about it from our experience using it, so check the review below.
Join SamMobile's Telegram group and subscribe to our YouTube channel to get instant news updates and in-depth reviews of Samsung devices. You can also subscribe to get updates from us on Google News.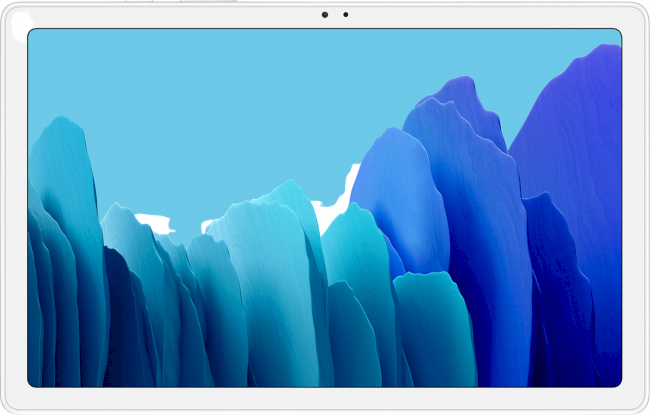 SamsungGalaxy Tab A7