Galaxy S20 Ultra vs Galaxy S21 Ultra: How big of a difference is there?
Samsung first began using the Ultra moniker in February 2020 with the introduction of the Galaxy S20 Ultra. Not a full year has passed since but Samsung is now ready to unleash a direct sequel, predictably called the Galaxy S21 Ultra, onto the market. But how much has Samsung's flagship formula changed over the course of 11 months? Is the newer Ultra model that much better than the first?
In short, yes it is. The new Galaxy S21 Ultra refines the company's top-tier flagship formula in many ways that count, from the exterior design to the camera setup and the new internal hardware. But Samsung also took a couple of shortcuts this year that might rub some customers the wrong way.
Galaxy S20 Ultra vs Galaxy S21 Ultra: Hardware specs
Samsung has historically released a new chipset with every new Galaxy S generation, but 2021 is a little bit different. The brand-new Exynos 2100 SoC that was introduced earlier this week looks a lot more promising than the Exynos 990 solution, the latter of which was a point of contention for many Galaxy S20 Ultra owners.
Indeed, the new Exynos 2100 SoC replaces the Exynos 990, whereas the Snapdragon 865 solution is being superseded by the Snapdragon 888 chipset. Preliminary benchmarks indicate that the new Exynos 2100 is a lot more capable and can keep up with – or perhaps even outperform – the Snapdragon 888, so in this regard the Galaxy S21 Ultra is virtually miles better than its predecessor.
Samsung's new flagship boasts Qualcomm's latest 3D Sonic Sensor Gen 2 in-display fingerprint reader which is 77% larger and 50% faster than the previous generation.
The Galaxy S21 Ultra is 5G-enabled by default and there won't be an LTE variant. Both phones offer the same memory options including 12/16GB of RAM and 128/256/512GB of built-in storage. Additionally, Samsung's new premium flagship challenges its predecessor with the inclusion of UWB (Ultra-wideband) technology and Wi-Fi 6E compatibility, but not everything is outright better on the newer model.
Although both variants draw energy from a 5,000mAh battery, Samsung took a shortcut and gave the Galaxy S21 Ultra fast charging capabilities of up to 25W, down from 45W. On top of that, the Galaxy S21 Ultra lacks expandable storage.
Galaxy S20 Ultra vs Galaxy S21 Ultra: Display
The Galaxy S20 Ultra was released last year with a 6.9-inch Dynamic AMOLED 2X HDR10+ display featuring a WQHD+ resolution and a 120Hz refresh rate mode that doesn't work at maximum resolution. The panel is protected by Gorilla Glass 6.
The Galaxy S21 Ultra adopts the newer Gorilla Glass Victus solution for its 6.8-inch WQHD+ Dynamic AMOLED 2X display but, this time around, Samsung has upped the game by throwing  adaptive refresh rate into the mix. The Galaxy S21 Ultra display can operate at 10-120Hz, and 120Hz even works at WQHD+ resolution, which is a massive improvement.
But the biggest change introduced by the 2021 flagship model is a new digitizer that assures compatibility with the S Pen, making the Galaxy S21 Ultra Samsung's first non-Galaxy Note phone to offer this feature. This optional accessory will be sold separately but the option is non-existent for the 2020 flagship model.
Galaxy S20 Ultra vs Galaxy S21 Ultra: Design
Beauty is in the eye of the beholder, as they say, but it's probably safe to assume that the majority of Samsung fans prefer the Galaxy S21 Ultra's design over that of its predecessor. The new camera bump was modernized and it no longer looks as if it was tacked onto the back panel as an afterthought.
The camera housing on the Galaxy S21 Ultra is made of metal and the back panel is Gorilla Glass Victus. Both phones have a metal frame and an IP68 rating but the new model has slightly thinner bezels.
The range of colors for the Galaxy S21 Ultra is wider, or at least it will be in some markets. The new flagship will be available in black and silver at launch, and Samsung will be selling it in a few custom colors called Phantom Brown, Phantom Navy, and Phantom Titanium exclusively through its website. In contrast, the Galaxy S20 Ultra was only made available in Cosmic Gray, Cosmic Black, and Cosmic White.
Galaxy S20 Ultra vs Galaxy S21 Ultra: Camera
Samsung took the mobile world by storm last year when it announced the Galaxy S20 Ultra with up to 100x zoom capabilities for its so-called Space Zoom camera. In practice, the ambitious camera setup wasn't without flaws, especially at launch, but Samsung has made a lot of changes to the setup this year.
The Galaxy S21 Ultra has the same 40MP selfie sensor but introduces a brand-new 108MP (f/1.8) main rear-facing camera with OIS and Phase Detection autofocus. It's paired with a 12MP ultra-wide (f/2.2) shooter with Dual Pixel autofocus; one 10MP telephoto sensor with an f/2.4 aperture; and another 10MP telephoto camera with an f/4.9 aperture. Both telephoto units benefit from Dual Pixel autofocus and they can achieve 100x zoom combined. Each of these four sensors can record 4K videos at 60fps.
These new components work together with a handful of camera features that were introduced with One UI 3.1, and even zooming-in at 100x should yield better results thanks to a new steady hand feature. We'll have to test the new camera setup for ourselves before we can determine if it truly is better than the Galaxy S20 Ultra's, but so far the new entry looks very promising.
Galaxy S20 Ultra vs Galaxy S21 Ultra: Price and verdict
Despite all the improvements brought over by the new Galaxy S21 Ultra, Samsung's new flagship is scheduled to hit the shelves for the starting price of $1,199 / €1,249 / £1,149. This makes it $200 less expensive than the Galaxy S20 Ultra at launch, though it's worth noting that Samsung has removed both the wired earbuds and the wall charger from the S21 series' retail boxes.
The price seems fair given the lack of standard accessories, the removal of external storage, and the lower 25W fast charging limit. Let's not forget that the Galaxy S21 Ultra introduces quite a few key improvements, from the display to the new design that makes the Galaxy S20 Ultra look older than it actually is. Performance and efficiency should also be drastically improved by the Exynos 2100 and Snapdragon 888 chipsets, and zoom has now become more useful, presumably.
The Galaxy S21 Ultra even offers compatibility with the S Pen, so all things considered, these few downgrades might be a small price to pay in favor of a lower entry fee and a handful of other meaningful upgrades.
So to answer the question of whether or not the Galaxy S21 Ultra is a worthy successor to last year's Space Zoom flagship: It certainly looks the part. We'll know for sure after we spend some time with the device, but as of this writing, the Galaxy S21 Ultra represents a great evolutionary step for the series, even if Samsung did cut a couple of corners.
You can refer to our device comparison widget below for a closer look at the two phones side by side, and don't forget to stay tuned for our upcoming Galaxy S21 reviews.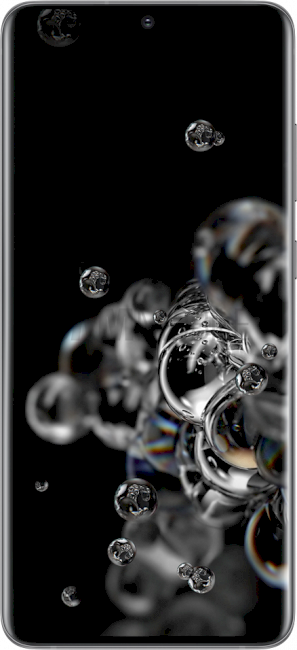 Galaxy S20 Ultra 5G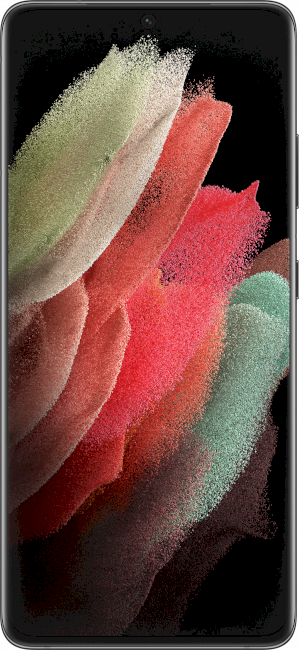 Galaxy S21 Ultra
General Information
Model name
Galaxy S20 Ultra 5G
Galaxy S21 Ultra
Model number
SM-G988B
SM-G998B
Model type
Bar
Bar
Color
Gray (Gray)Black (Black)
Black (Black)Silver (Silver)Brown (Brown)Navy (Navy)Titanium (Titanium)
Announced
2020, February
2021, January
Released
2020, February
2021, January
Physical Specifications
Dimensions
Bar: 166.9 x 76.0 x 8.8 mm
Bar: 165.1 x 75.6 x 8.9 mm
Weights
222g
229g
Operating System
Operating system
Android 10
Android 11
One UI version
2.1
3.1
Network
Networks
2G3G4G5G
2G3G4G5G
Display
Kind
Main Display
Main Display
Name
Infinity-O Display
Infinity-O Display
Technology
Dynamic AMOLED 2X
Dynamic AMOLED 2X
Size
6.9 inch / 175.26 mm
6.8 inch / 172.72 mm
Resolution
QHD+ / 3200x1440 pixels
WQHD+ / 3200x1440 pixels
Pixel density
511 PPI
515 PPI
Screen to body ratio
~89.9%
~89.9%
Memory
RAM/ROM sizes
12 GB RAM with 128 GB ROM12 GB RAM with 256 GB ROM16 GB RAM with 512 GB ROM
12 GB RAM with 128 GB ROM12 GB RAM with 256 GB ROM16 GB RAM with 512 GB ROM
Rear camera
Megapixels
108MP
108MP
Aperture
F1.8
F1.8
Battery
Standard battery capacity
5000 mAh
5000 mAh
View full comparison »
Join the Discussion