Update 2: We apologize for backtracking again, but we've now been told by someone who actually tested a Note 10 by playing a YouTube video that the opening next to the SIM slot really is a dedicated speaker (we're told the sound was deafeningly loud, but we'd rather test that for ourselves). The third microphone for the camera's Zoom-in Mic feature is placed next to the camera assembly (see this image).
Update: It turns out that the hole next to the SIM slot is actually a third microphone and not a dedicated speaker. The third microphone has a larger opening than the others as it's used for the Note 10's Zoom-in Mic feature, which enhances sound coming from the subject you're zooming in on when recording videos. The earpiece still works as the second speaker for stereo sound, similar to the Galaxy S10 and other Galaxy flagships with stereo speakers (with the exception of the Galaxy Fold).
Original story follows
The small hole next to the SIM slot on the top of the Galaxy Note 10 and Note 10+ is a dedicated second loudspeaker, not an IR blaster. When renders of Samsung's new flagships had first leaked online, many had assumed that extra hole could be an IR blaster as it was not something we'd seen on any Galaxy device ever since Samsung decided to stop adding an IR blaster to its smartphones. However, that's not the case.
That dedicated speaker should result in better stereo sound (especially with Dolby Atmos enabled) on the Note 10 and Note 10+, along with higher volume levels as we saw on the Galaxy Fold, which also has two dedicated loudspeakers instead of having the earpiece double up as the second speaker. Unfortunately, we were unable to test the Note 10's audio quality at Samsung's Unpacked launch because of all the hubbub, but we will be fixing that as soon as we get our hands on a review unit.
And yes, there is an earpiece on the Galaxy Note 10 duo, although it's extremely hard to spot because of the small bezel. Samsung is also bundling new and improved USB Type-C AKG earphones with active noise cancellation in the box, but it's not offering a Type-C to 3.5mm dongle in every market, which is sure to disappoint many. The company also has given some dubious reasons for why the headphone jack was removed, instead of admitting that it just wants to push consumers towards buying the Galaxy Buds.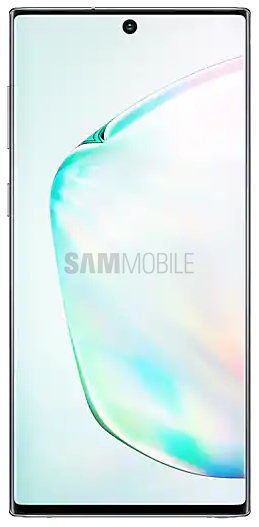 SamsungGalaxy Note 10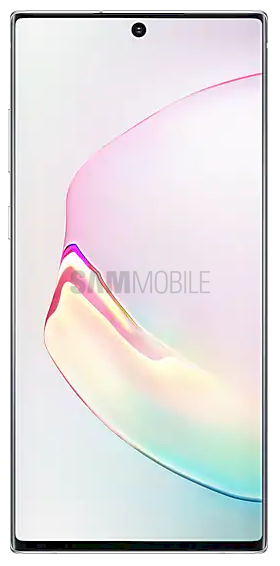 SamsungGalaxy Note 10+