Since the Galaxy S10 didn't come with a notification LED, it was hardly surprising when the Galaxy Note 10 and Galaxy Note 10+ didn't either. However, there were a few third-party apps that allowed the area that lights up around the front camera cutout to essentially mimic that behavior.
You'll notice that the ring around the cutout illuminates when you switch between the front and rear cameras. Many called on Samsung to open this up as an alternative. Samsung later did that through EdgeLighting+ for the Galaxy S10. EdgeLighting+ has now been updated so that the Galaxy Note 10 display cutout can mimic the notification LED.
Use your Galaxy Note 10 display cutout as a notification LED
For those who are unaware, EdgeLighting+ is a Good Lock module (here's a refresher on Good Lock) which allows you to customize the color, animation effect, width and transparency of the edge lighting effect. Samsung updated it earlier this year to provide a new Eclipse effect which lights up the area around the Galaxy S10's cutout when notifications or calls come in.
EdgeLighting+ has been updated today with a new "Black hole" effect for the Galaxy Note 10 and Galaxy Note 10+. It's the same thing, the area around the cutout will light up when a notification is received. We have verified it on our devices. There are plenty of colors to choose from and you can even set the duration of the effect.
Do make sure that you have enabled apps to utilize Edge lighting when they send a notification. Since this effect is part of the Edge lighting feature, this step is absolutely necessary. You can manage apps that use this feature by navigating to Settings > Display > Edge screen > Edge lighting > Manage notifications.
You don't necessarily need to have Good Lock on your phone to get the effect on your Galaxy Note 10 or Galaxy Note 10+. Just download the EdgeLighting+ app and you're good to go. The latest version of EdgeLighting+ is available for download from our APK page.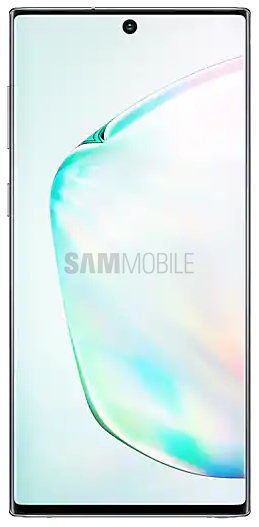 SamsungGalaxy Note 10