As we approach the official Galaxy S10 launch on February 20, Samsung's marketing departments are beginning to shift into high gear. And Samsung Vietnam is offering us confirmation on some of the new features we're expecting to see on the Galaxy S10 through multiple short videos published on YouTube.
The first video seems to be about the Galaxy S10's ability to wirelessly charge other phones, although it could also be a hint at faster wired charging of the phone itself. The second video, according to Google Translate, talks about a 4K camera with "improved vibration", which could be pointing at 4K video recording support and optical image stabilization for the front camera. That's something we heard in a recent rumor, and while it had seemed too good to be true at the time, Samsung has made it a bit more believable with the teaser video.
With the camera video, the company may also be teasing the fact that its phone will not have the large center notches that you see on devices like the iPhone X. Of course, it's not exactly accurate marketing, as the video conveniently shows a full-screen display on the S10 without a cutout for the front camera. And finally, the third video is about one of the most anticipated Galaxy S10 features: an in-display fingerprint sensor, which will be seen on the Galaxy S10 and S10+ (the Galaxy S10e will have to make do with a side-mounted fingerprint sensor).
Check out the videos and let us know if they make you more excited about the Galaxy S10!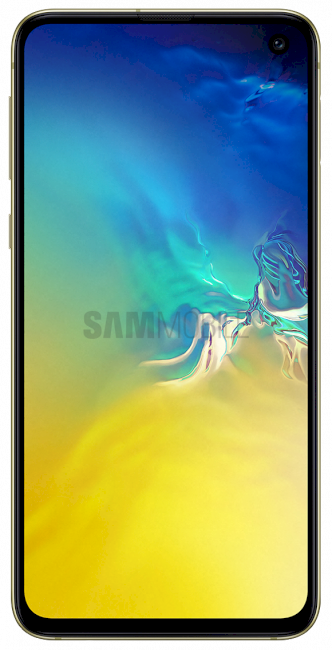 SamsungGalaxy S10e
SamsungGalaxy S10