A teardown of the Galaxy A14 5G has emerged online, revealing a couple of surprising details about the phone's construction and design. The phone's back panel conceals a feature we haven't seen inside Samsung phones in recent years, and this characteristic will surely help the device earn a high repairability score.
You can check out the video below for a closer look at the teardown process (via PBKreviews), but to save you the suspense: the Galaxy A14 5G has an adhesive pouch with a pull tab for the battery.
This is a big deal for Samsung smartphone repairers and DIY enthusiasts, and it signals an important change in the company's design philosophy.
Up to this point, Samsung used strong adhesives to fit batteries inside its smartphones, regardless of whether they were low-cost or high-end. This made the repair process a lot more difficult and somewhat risky, as people had to use heat guns to loosen up the old adhesive before they could replace the battery.
Galaxy A14 5G owners won't face this issue. Samsung used a reusable adhesive pouch for the A14's battery, which means that the energy storage unit can be easily removed and replaced with a new one without requiring users to apply any adhesive. Thanks to this change and other characteristics, the Galaxy A14 5G got a repairability score of 8/10.
A surprising unibody design with a modern look
The Galaxy A14 5G follows Samsung's exterior design language for 2023, meaning it has almost flat edges and a flat back panel with circular cutouts for each rear-facing camera.
But surprisingly enough, despite its looks, the Galaxy A14 5G has a unibody, meaning that the back panel and the frame come in one piece. So, the phone may look similar to the Galaxy S23, but it's nothing like the 2023 flagship in the way it was constructed.
The Galaxy A14's frame is flexible and made of the same material as the back panel. Whereas the Galaxy S23 should have a metal frame sandwiched between two glass panels.
Now, whether or not the Galaxy S23 series (or other Samsung phones released this year) will adopt the adhesive pouch for the battery remains to be seen. However, Samsung has been making efforts to improve repairability and sustainability, and the company may have to make batteries easier to remove to comply with EU regulations. Therefore, the Galaxy A14 5G may not be the only phone for 2023 to have ditch adhesives for the battery. All in all, this is a win for consumers who want to extend the life of their products.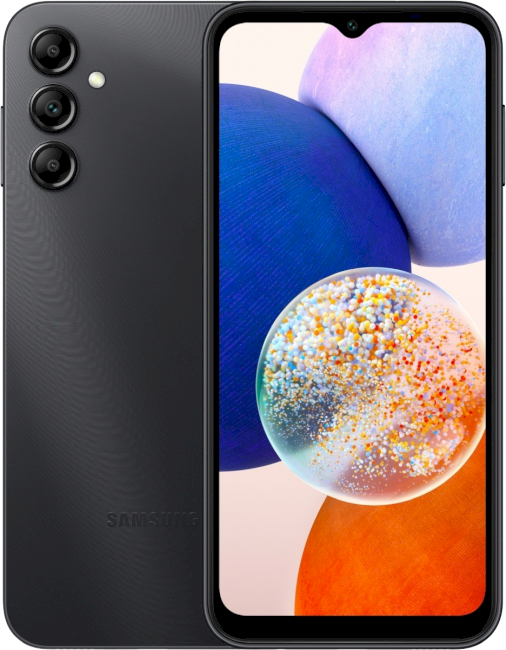 SamsungGalaxy A14 5G