The Galaxy A12 was Samsung's best-selling phone in 2021. In fact, the Galaxy A12 topped worldwide shipping charts last year and outperformed every other Android smartphone on the market, and every iPhone, too.
With an estimated 51.8 million units shipped in 2021, the Galaxy A12 is an unexpected success and proves that cheaper smartphones can be popular, even next to Apple's finest devices.
Given the popularity of this budget Samsung phone, countless case manufacturers have designed new accessories to try to capitalize on the phone's success. There's a sea of Samsung Galaxy A12 cases out on the market, but we've narrowed our list down to a dozen best cases you can buy in 2022.
Galaxy A12 Official Soft Clear Cover
The Soft Cover is an official Samsung Galaxy A12 case from the Korean manufacturer itself. It's available in a clear or in black finish (though, it looks more like brown). It's manufactured from Thermoplastic Polyurethane (TPU) and has an indentation in the thick bumper for easy access to the side-mounted fingerprint sensor.
OtterBox Commute Lite for Galaxy A12
The OtterBox Commute Lite Samsung Galaxy A12 phone case has a soft inner layer and a hard outer shell. The case offers shock absorption and has no port covers. It includes Otterbox limited lifetime warranty, and it's available in two color options: black and purple.
Ezanmull Galaxy A12 Waterproof Case
The Galaxy A12 doesn't have an IP rating for dust and water resistance, but you can make the phone waterproof with this case from Ezanmull. This solution has a built-in screen protector and boasts an IPX8 water resistance rating and full-body protection against shock and dust particles.
Yuanming Galaxy A12 case with screen protector
The Galaxy A12 case by Yuanming has a hybrid, dual-layer design with a hard polycarbonate material on the outside and TPU material on the inside. It's shock-absorbing and has a grippy texture on the back panel. The package even includes a plastic screen protector for your Galaxy A12. The case is available in four colors: black, blue, green, and purple.
Spigen Rugged Armor for Galaxy A12
Spigen is one of the more reputable case brands on the market, and its popular Rugged Armor design made its way onto our Galaxy A12 cases list. The Spigen Rugged Armor case combines TPU and carbon fiber for a rugged build and boasts Air Cushion technology around the corners for shock absorption. As usual with Spigen cases, the side buttons are tactile and provide solid feedback. This case available only in Matte Black.
LeYi Galaxy A12 case with slide camera cover
This case is chock full of features, including a slide camera cover, a rotatable kickstand, and a magnetic car mount holder. It even ships with two temperate glass screen protectors. The case is made of soft TPU and PC, offering full body protection and shock resistance. It's available in six color options: black, blue, green, mint, purple, and red.
HATOSHI 5-piece Galaxy A12 case
Another industrial-looking case for the Galaxy A12 is the HATOSHI, featuring a rotating kickstand, car mount, and temperate glass screen and camera protectors. It promises military-grade shockproof protection and should allow your Galaxy A12 to survive falls on hard surfaces from up to 6 feet. It's available in black, blue, purple, and red.
Restoo Galaxy A12 clear case
One of the more affordable Samsung Galaxy A12 cases in this list, the Restoo Galaxy A12 clear case has a hard PC back and a soft TPU bumper that provides shock absorption without making the phone feel too thick. The raised bezels around the screen and cameras protect these components, and the case comes with a 3-year warranty.
SUPCASE Unicorn Beetle Pro Galaxy A12 case
The SUPCASE Unicorn Beetle Pro for the Galaxy A12 comes with a built-in screen protector and offers full-body protection. It also has a kickstand and was tested for shock resistance. It claims to have precision cutouts for easy access to all the ports and buttons. It's available in black, Ruddy, and Tilt.
PULEN Galaxy A12 case
The PULEN Galaxy A12 case has a soft TPU, non-slip back cover, and a built-in screen protector. The case is made of high-quality silicone, rubber, and TPU. It has a cutout for the side-mounted fingerprint sensor, and it's one of the more colorful and affordable cases on this list. You can find it in Black, Blue, Glitter Green, Glitter Purple, Glitter Yellow, Gray, Green, and Purple.
JAME Galaxy A12 slim soft case
The JAME Galaxy A12 is another colorful option available at Amazon. It has a discrete ring kickstand and car mount. It offers camera protection and ships with two temperate glass screen protectors. Customers can pick from seven color options, including: black, blue, green, pink, purple, red, and silver.
CYRILL Stone Galaxy A12 case
The CYRILL Stone Samsung Galaxy A12 case stands out through its matte cream finish and the uniquely-designed lip surrounding the camera housing. This case actually uses Spigen technology for additional protection. It, too, has precise cutouts for easy access to the phone's ports and the side-mounted fingerprint sensor.
Crave Slim Guard Galaxy A12 case
Available in Forest Green and Navy colors, this case comes with a lifetime warranty and features side tactile buttons. It's manufactured from polyurethane, rubber, polycarbonate, and thermoplastic polyurethane. It provides "premium protection" against scratches and drops.
ERAGLOW Wallet Flip Case for Galaxy A12
The last but not least important item in our best Galaxy A12 case list is the ERAGLOW Wallet Flip Case. It offers 360-degree protection and features three credit card / ID card slots. The phone is held in place by an inner TPU case, but the exterior has a quality PU leather finish. It's available in black, purple, and rose gold.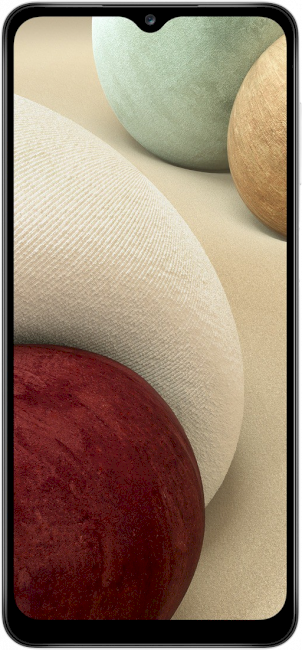 SamsungGalaxy A12
Join SamMobile's Telegram group and subscribe to our YouTube channel to get instant news updates and in-depth reviews of Samsung devices. You can also subscribe to get updates from us on Google News and follow us on Twitter.