As most of you have heard, Google Assistant went live for the Galaxy Watch 4 series earlier this week, finally ending a waiting period of nearly one year. Better late than never is true, but we can't help wondering why it took this long for this highly-anticipated feature to go live.
Samsung and Google developed Wear OS 3 together, and the Galaxy Watch 4 series was the first and remains the only Wear OS 3 smartwatch on the market. At least, for a while longer, as other smartwatch brands are waiting for a Wear OS 3 update, and the Google Pixel Watch is on its way.
Samsung paid for this exclusivity to Wear OS 3 by leaving its own Tizen OS behind. But thanks to this transition to a new operating system for wearables, Galaxy smartwatches were also supposed to benefit from better third-party app support and access to Google Assistant.
The latter came this week, though keep in mind that Google Assistant on smartwatches isn't a new concept. It's new for Wear OS 3 because the Galaxy Watch 4 is the only series to run this version. However, Assistant has been available for older versions of Wear OS since 2018.
All in all, the Galaxy Watch 4 is the only Wear OS 3 smartwatch available as of this writing and now has Google Assistant. But for whatever reason, it was also one of the few smartwatches that lacked Assistant support for almost a year. It's hard to say if this was by Samsung's or Google's design. Or both. Could it be neither?
Perhaps the Pixel Watch had something to do with this delay. Or maybe Samsung wanted to push its own Bixby assistant in the spotlight for a while before giving Galaxy Watch 4 customers the arguably superior alternative. Technical difficulties may have been the cause. But, then again, eight months seems like plenty of time to fix whatever may have held back this release.
We may never know the cause, but we're glad that Google Assistant is finally here on the Galaxy Watch 4. And we can only hope that future Galaxy smartwatches and Wear OS features will be spared from such inexplicable delays. At least there are some reasonable (rumored) excuses behind the alleged delay of the body temperature sensor for the Galaxy Watch series to 2023.
But what do you think about the Galaxy Watch 4 getting Google Assistant in mid-2022? Have you checked out this new Wear OS 3 feature yet? Let us know, and in case you're wondering, here's how you can set up Google Assistant on the Galaxy Watch 4.
Join SamMobile's Telegram group and subscribe to our YouTube channel to get instant news updates and in-depth reviews of Samsung devices. You can also subscribe to get updates from us on Google News and follow us on Twitter.
SamsungGalaxy Watch 4 (40mm)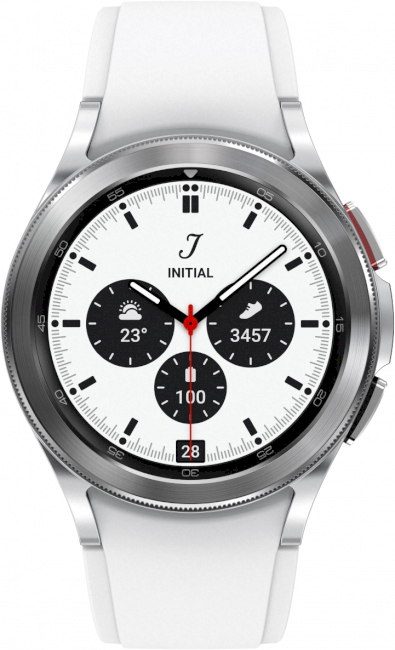 SamsungGalaxy Watch 4 Classic (46mm)