The Galaxy Z Fold 3 will get a direct competitor in just a few days when OPPO will formally introduce the foldable Find N to the world. The latter is a book-like foldable phone that seems to want to challenge the Galaxy Z Fold 3's market dominance, and at first glance, it looks like it might have a real chance at competing with Samsung's finest. But by the time all the hype surrounding the OPPO Find N evaporates, I get the feeling that the Galaxy Z Fold 3 will remain the king of large foldable phones for one simple reason if nothing else. And that reason is mobile productivity, in part enabled by the S Pen.
The Galaxy Z Fold series, and indeed, large-screen foldable phones in general, haven't been all that successful in terms of sales figures up until the Galaxy Z Fold 3 came along. And one of the reasons why the Galaxy Z Fold 3 is beloved by customers is the integration of the S Pen.
People have been waiting for S Pen support to arrive on foldable phones ever since the original Galaxy Fold was announced. After all, it's the perfect form factor for a stylus, and in truth, the only reason why the original Fold didn't have an S Pen is that foldable display technology wasn't advanced enough to support it.
Fast forward to earlier this year, and it finally happened. The S Pen was added to the Galaxy Z Fold 3 thanks to Samsung's ambitions and technological advancements. And now, every foldable phone enthusiast loves or at least appreciates the Galaxy Z Fold 3 for what it is. And even if they don't, they're still forced to acknowledge that the Z Fold 3 is the benchmark to beat. Everyone has seen the potential in this device, even though it may have a smaller audience due to its high price.
This — along with brand power — is why the OPPO Find N is unlikely to make a dent in Samsung's market share, even if it may find a niche audience of its own. Simply put, foldable phone fans have already seen what an S Pen can do when paired with a book-like foldable device such as the Galaxy Z Fold 3, and they're now waiting for the Galaxy Z Fold 4 to fully embrace the S Pen and deliver a built-in holster for the iconic accessory, all the while improving technologies such as UDC.
Crease or no crease, the Galaxy Z Fold 3 is lightyears ahead in productivity
Large foldable phones are productivity devices, first and foremost. Sure, they can fit the bill for a multimedia device with ease, but they're far more than that. The Galaxy Z Fold 3 is a tablet and a phone, and thanks to features such as Flex Mode, Multi-Active Window, Natural Switching, Samsung DeX, and other One UI additions designed for the big screen, it's a fantastic productivity device for people that are on the move. The S Pen was the only missing component from the equation, but not anymore.
Samsung has a rich history when it comes to styluses, and no other OEM comes even close. The Galaxy Note series has been around for a decade, and it's never been challenged by another stylus-equipped smartphone. The Galaxy Z Fold is even more of a productivity device than the Galaxy Note was, and Samsung went through great efforts to make the third Fold compatible with the S Pen. I get the feeling that, much like the Note series, the Galaxy Z Fold series won't be challenged by other devices unless they offer a solid stylus experience, complete with software to support it.
Regardless of what technological advancements the OPPO Find N might bring — though the 60Hz cover display sounds underwhelming to say the least — this phone won't be much of a threat to Samsung as long as it won't be capable of delivering a DeX-like environment and stylus support.
To be fair, the OPPO Find N does seem to have a smoother foldable panel without much of a visible crease — at least from leaked photos and preliminary press renders that may not be very accurate — and it does have an interesting aspect ratio, so it's not like Samsung can't learn anything from its rivals.
Even so, the OPPO Find N, in my eyes, won't offer much in terms of mobile productivity to match the all-in-one nature of the Galaxy Z Fold 3. The latter has already established a foothold in this upper-premium market niche, and it's not going to be taken down so easily. The OPPO Find N seems more like all flash, no substance. The technology may be more than decent, but the user experience will likely fall short.
If anything, Samsung should look to improve the Fold formula even further with the launch of the Galaxy Z Fold 4 next year and silence its rivals for good. But as far as the Galaxy Z Fold 3 and the OPPO Find N are concerned, I doubt that the latter has what it takes to cast a shadow on Samsung's best foldable phone yet. Not unless it comes with a powerful digitizer, and S Pen, productivity software, and a DeX-like environment.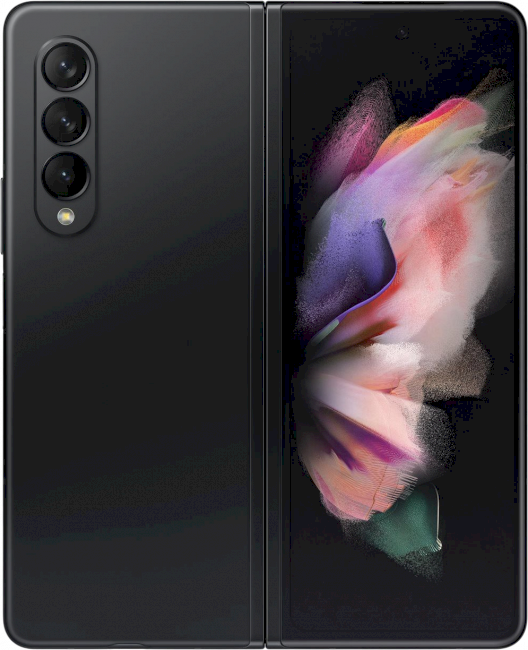 SamsungGalaxy Z Fold 3
Join SamMobile's Telegram group and subscribe to our YouTube channel to get instant news updates and in-depth reviews of Samsung devices. You can also subscribe to get updates from us on Google News and follow us on Twitter.