The Galaxy Note 10 and Note 10+ do not come with a dedicated Bixby key. Samsung has gone back to its traditional ways and only put volume and power buttons on its new flagships, and Bixby can now be fired up by holding down the power button. Naturally, some of you will be disappointed to see the Bixby button go after Samsung made it possible to remap it to launch other apps, but it turns out the company kept that in mind while designing the Galaxy Note 10 and has added the option to customize the power key.
Double press action can be mapped to any app
As you can see in the screenshot below, you can specify what app you want to launch with a double press of the power key, so it's no longer just a shortcut for the camera as it is on existing Galaxy phones. And while the power button is assigned to launching Bixby Voice with a long press by default, you can turn this off and use the power button for accessing the power menu. If you do keep it assigned to Bixby Voice, the power menu will be accessible from the notification shade, as we've seen on other Galaxy smartphones that support Bixby Voice without a dedicated Bixby key.
And those other Galaxy devices should receive the option to customize the power key as well when Android Q comes along, or so we hope. Android Q will introduce version 2.0 of One UI, and while we can expect some Note 10 — which runs One UI 1.5 — to come to existing Galaxy phones with minor updates (especially camera features), Samsung is likely to keep the rest for the Android Q update.
Are you happy that Samsung removed the Bixby key from the Galaxy Note 10 and Note 10+ and added customization to the power key? Do you think the Bixby key should have stayed since it can be remapped to other apps? Let us know in the comments below!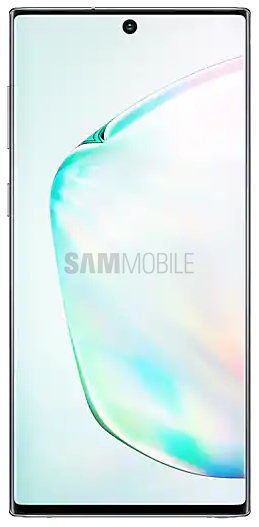 SamsungGalaxy Note 10