Software updates will no longer be released for Samsung's 2019 Galaxy S flagships, but the Galaxy Note series from the same year still has a few months left to go before it meets the same fate. And this week, Galaxy Note 10 and Galaxy Note 10+ owners can look forward to a new update that brings with it the April 2023 security patch.
The update is accompanied by firmware version N97xFXXS8HWC3 and is rolling out in Switzerland right now. There's no telling when it will expand to other markets, but considering the Galaxy Note 10 and Note 10+ have been on the market for nearly four years, it could take a while.
The latest Note 10 and Note 10+ update is all about security fixes
As is par for the course for older devices, the latest Note 10 and Note 10+ update does not bring any other new features or improvements. The April 2023 security patch, which fixes 60+ security vulnerabilities found on Galaxy phones and tablets, including vulnerablities that affect Samsung's Exynos processors, is all you get.
For those wondering, the Galaxy Note 10 and Note 10+ don't benefit from the fixes for Exynos chips, as the Exynos 9825 that powers the two phones was never affected by the vulnerability in the first place. That of course doesn't mean the latest security update isn't important, though it does mean the update is nothing to get excited about.
In any case, if you own a Galaxy Note 10 or Note 10+, you can open the phone's Settings » Software update menu to check if an update is available for you. You can also take the alternative route of grabbing the latest firmware from our archive and installing it on your phone using a Windows PC.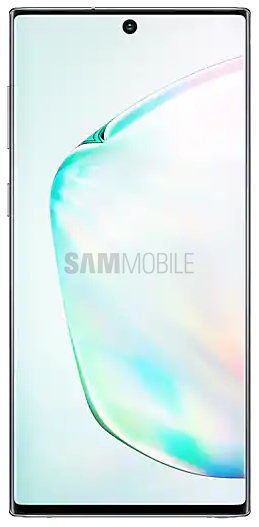 SamsungGalaxy Note 10