A full year has passed since Samsung released the Galaxy Fold and the time for a sequel is upon us. The Galaxy Z Fold 2 is now available for pre-order ahead of a September 18 market release in around 40 countries, but how does the new model stack up against the old? Was one year of development enough to warrant a sequel in this emerging foldable series? How do the Galaxy Fold and Galaxy Z Fold 2 compare?
You can click the link above if you want to take a more in-depth look at these two phones side-by-side using our new online comparison tool. It can compare up to four devices at the same time so you can technically add the Galaxy Z Flip or any other Galaxy phone or tablet into the mix if you'd like. But as far as the Galaxy Fold and the Galaxy Z Fold 2 are concerned, the sequel was improved in several key areas, not least of which is the display category.
Galaxy Fold versus Galaxy Z Fold 2: A quick look at what has changed
The Galaxy Z Fold 2 features a larger 6.2-inch cover display protected by Gorilla Glass Victus and a new 7.6-inch foldable AMOLED panel with an upgraded 120Hz adaptive refresh rate. The cover and foldable displays each have an Infinity-O cutout for the selfie cameras, therefore the foldable panel is no longer accompanied by a large corner notch. However, this also means that the Galaxy Z Fold 2 has one less camera for a total of five.
The internal hardware was upgraded with components including the newer Snapdragon 865+ chipset and UFS 3.1 technology, albeit storage now starts at 256GB minimum instead of 512GB. The new Galaxy Z Fold 2 ships with Android 10 and One UI 2.5, and it introduces new features such as Flex Mode while improving existing ones like Multi-Active Window. It also boasts 25W fast charging as opposed to 15W, so you'll be spending less time recharging the 4,500mAh dual battery.
The engineering of the hinge and the design of the Galaxy Z Fold 2 were also refined. The hinge now has sweeper technology to prevent particles from infiltrating into the body of the device, and there's a narrower gap between the two folding halves. The sequel has a slightly boxier design and thinner bezels all around.
Do you think the Galaxy Z Fold 2 has done enough to improve the formula established by the Galaxy Fold? Is it a worthy sequel? Feel free to share your thoughts in the comment section below.
Bronze (Bronze)Black (Black)Thom Browne Edition (Thom Browne Edition)

Silver (Silver)Black (Black)
Folded: 159.2 x 68.0 x 16.8 mmUnfolded: 159.2 x 128.2 x 6.9 mm

Folded: 160.9 x 62.8 x 17.1 mmUnfolded: 160.9 x 117.9 x 6.9 mm
SamsungGalaxy Z Fold 2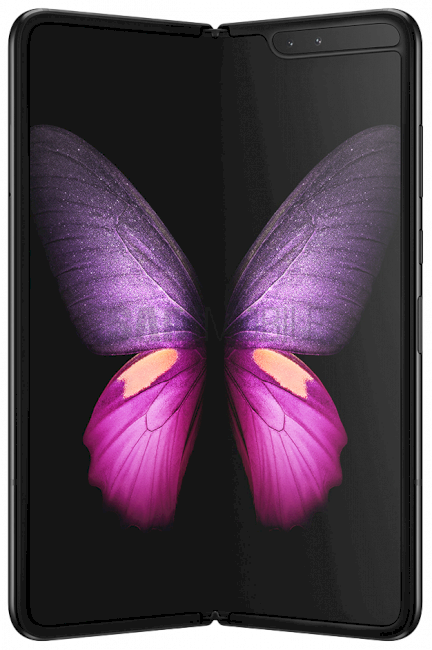 SamsungGalaxy Fold