The Galaxy Note 10 Lite is the newest Samsung smartphone to have received the May 2021 Android security update. Well, the newest to have started receiving it, to be exact. This month's over-the-air upgrade for the iconic smartphone – identified by PDA version N770FXXU7EUE2 – has just been spotted in Spain several hours back. Much like that build number suggests, this OTA package is intended for the international variants of the device (SM-N770F).
No other country joined the deployment just yet, at least none that we can presently confirm. Still, the timing of this release coincides with the urgent manner in which Samsung tends to update the Galaxy Note 10 Lite every month. Meaning you should expect another swift international rollout to take place any day now.
The May 2021 update is guaranteed to reach you shortly, but we can't say the same about another Galaxy Note Lite…
As per usual, the security patch level dated May 1st, 2021 has already been reaching several dozen Samsung devices since the turn of the month. This particular firmware that's sanctioned for the Galaxy Note 10 Lite also appears to be bundled with some user-facing additions beyond the scheduled cybersecurity improvements. At least based on the aforementioned PDA and Samsung's long-established software versioning practices.
Either way, anyone who's not thrilled with the idea of waiting for the new security update to hit their device can also try triggering the installation manually. The way to do so starts by navigating to Settings > Software update > Download and install. Of course, that trick is unlikely to work outside of Spain right now, but it never hurts to try. And if it does hurt, our firmware archives are here to assist by providing you with yet another alternative for procuring the Galaxy Note 10 Lite May 2021 patch.
In less awesome news for fans of the Galaxy Note series… whelp, there is no Galaxy Note series. Not this year, at least. As some temporary consolation, however, Samsung has at least cut the price of the entire Galaxy Note 20 range to some rather ridiculous levels as part of a perpetually refreshing deal that's still fairly easy to take advantage of. So, how about it – one more Note for old time's sake?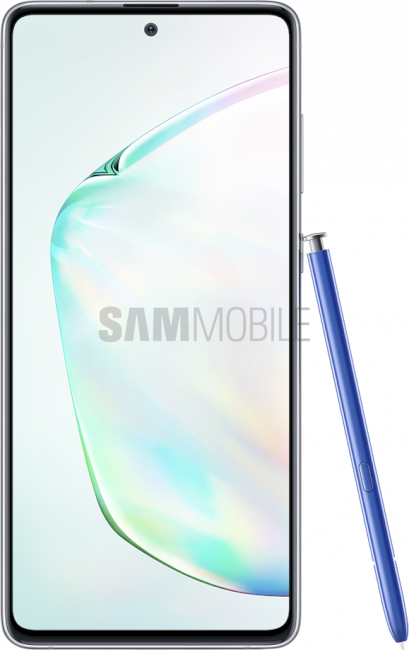 SamsungGalaxy Note 10 Lite