It seems Samsung is slowly but surely expanding availability of the Galaxy S8 and Galaxy S8+ Android Pie update to more markets as we move towards the end of February. The rollout isn't as quick as it has been for the Galaxy Note 8, but by the end of next month, we should see the Galaxy S8 update complete its global rollout at least for unlocked units. And since the list of countries where Pie has already been released will get bigger and bigger every few days, we will be adding each new country that receives the Galaxy S8 Pie update in the list you see below.
This list includes markets where Android Pie has been released for those on Android Oreo and not just the markets where the beta program was available (note: some countries may actually see the final update released for Oreo users before those on the beta program). You can help us out by telling us if you have received the update in a country not on the list (an email with screenshots to our email addresses mentioned here would be an added bonus).
Countries where Galaxy S8 Android Pie update is rolling out
Germany
Nordic countries
Netherlands
United Arab Emirates
India
Vietnam
Spain
Romania
Italy
Germany (Vodafone)
Poland
Baltic
Netherlands (Vodafone)
Switzerland (Swisscom)
Italy (Vodafone)
Spain (Vodafone)
Slovakia
Austria
Taiwan
Switzerland
Saudi Arabia
Thailand
Iran
Trinidad and Tobago
Panama
Colombia
Turkey
Israel
Peru
Portugal
Bulgaria
Phillippines
Kazakhstan
Thailand
Russia
Bangladesh
Sri Lanka
Nepal
Uzbekistan
Greece (Vodafone)
Croatia (VIPNET)
South Africa (Vodafone)
Romania (Vodafone)
Ireland (Vodafone)
Cyprus
Bulgaria (MTL)
Hungary (VDH)
United Kingdom (Vodafone)
Slovenia (Si.mobil)
United Kingdom
Indonesia
Czech Republic
Iraq
Egypt
You can download the Pie update over the air by tapping the Download updates manually option in the Software update section of the phone's Settings app. Alternatively, you can download the Android Pie firmware from our database or use Samsung Smart Switch on a desktop PC.
Bookmark this page and keep checking back if your country isn't currently on the list. And don't forget to check out what Android Pie will bring to your Galaxy S8 and S8+ in our One UI (Android Pie) feature focus series of articles.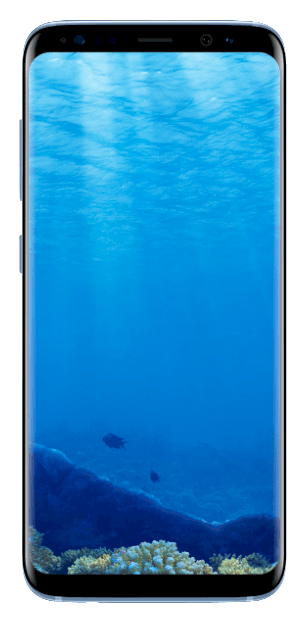 SamsungGalaxy S8