The long-awaited Galaxy Fold is finally available for purchase in a handful of markets. Samsung took a stance and delayed its foldable phone months ago when it realized the first sample units didn't last in the hands of most early reviewers for more than a week. Fortunately, the device was not actually on sale yet, and the company was able to push back the phone's original release, avoiding what could've been a real PR nightmare.
Samsung took the time following the phone's delay to perfect it. They say good things come to those who wait, but is this true for Galaxy Fold enthusiasts who have been waiting since April? Time will tell, but even if we assume that Samsung's fixes are foolproof, the Galaxy Fold is not the all-encompassing phone-tabled hybrid that excels on all fronts. Its cool factor will be unmatched for a while, and it's very exciting to finally have it here, but there are reasons to consider not buying Samsung's halo device.
Why you should not buy the Galaxy Fold
The Galaxy Fold aims to combine the smartphone and tablet form factors into a single product, and achieves this thanks to Samsung's foldable display technology. However, compromises had to be made and, simply put, the Galaxy Fold excels in neither the 'phone' or 'tablet' category. Instead, it resides in its own.
Although this brave attitude is commendable, it comes at a cost. When folded shut, the Galaxy Fold's 4.6-inch cover display, whose sole purpose is fulfilling your smartphone needs, is a bit too small by today's standards. The unusually-thick bezels further accentuate the cover display's small dimensions and can make for an odd user experience.
On the other hand, the Galaxy Fold's 7.3-inch foldable display doesn't offer the perfect tablet experience either. It's close, but its biggest strength, i.e. the compact size, is also its weakness. The Fold's panel is smaller than any of Samsung's tablets presently available for purchase, including the latest Galaxy Tab S6, which we consider to be the top Android tablet of 2019.
Your typing experience will most likely be impacted by the Galaxy Fold's displays. The cover display is, once again, too small for any serious finger work, while typing on a tablet is not going to be ideal for everyone. The negative experience is compounded by the fact that you have to keep unfolding the device for every message that you may want to write in tablet mode.
This brings us to the risk of questionable durability associated with the Fold. The foldable phone concept, along with the technologies underlying it, have not yet been thoroughly tested. Samsung's commercial foldable display implementation is young and it is prone to damage more so than conventional smartphone displays because it's not covered in hard glass. The company openly admits this and published a video to remind buyers that this exquisite device should be treated with more care because of the foldable panel's lower resistance, and the phone's lack of dust and waterproofing.
The hinge feels very solid but we don't know how it will stand the test of time, particularly against dust particles and dirt. Perhaps the Galaxy Fold will prove to be durable enough to be used for a few years without any technical issues cropping up. But even so, knowing in the back of your mind that there's always a higher risk associated with using the inside display can be detrimental to your experience.
Technicalities aside, there's no secret that the Galaxy Fold costs a pretty penny relative to other smartphones or tablets. Around $2,000, to be more precise, and Samsung fans who might feel like spending this much money on a mobile device isn't a wise investment should probably not make sacrifices for the sake of obtaining the Galaxy Fold early on. The true and tested candy bar form factor is far from obsolete, and you could probably get more mileage out of a standard Galaxy flagship phone, a Galaxy tablet, and a pair of Galaxy Buds bought separately for roughly the same cost.
Finally, even if we assume that the first generation proves to be a commercial success, there's no telling where Samsung will push the foldable concept next. The current design could evolve or be replaced in its entirety. There are speculations that Samsung might release another foldable phone in the first half of 2020, which would transition to a clamshell form factor and abandon some features in favor of a lower price tag. The company may also plan a direct Galaxy Fold successor in H2 2020, so all in all, Samsung fans could have two or more options in the foldable phone department next year, and some prospective buyers might be better off waiting until next year before they switch to the foldable form factor.
---
Our poll results suggest most of our readers will skip the Galaxy Fold, but the votes weren't one-sided and there are a lot of people who claim to be interested in acquiring it.
Where do you stand on the Galaxy Fold? Have you been waiting for the device to hit the shelves, or have you already moved on? Will you be a first-gen early adopter or will you wait and see how the foldable phone scene evolves next year? Join us in the comment section below.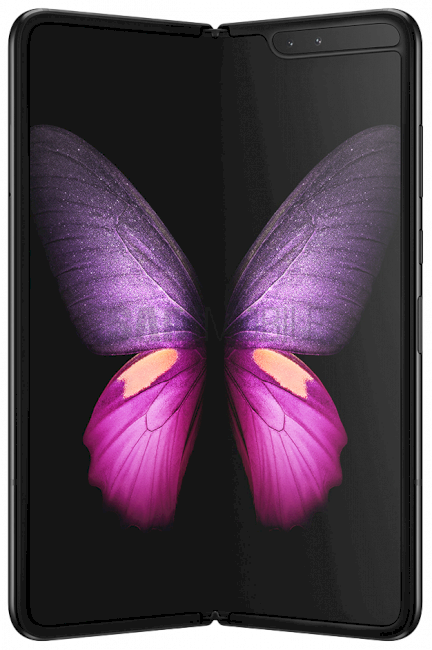 SamsungGalaxy Fold