I love the Galaxy S22+ design! Some of you might be getting ready to call me something akin to a "sell-out" (or a sell-out) in the comment section already because that's the nature of the beast, i.e., the internet. But hold on to your pitchforks, for now, at least! Because this is not a sponsored post but a mere glimpse into my personal experience. So, you're free to agree or disagree with my views without assuming that there is an ulterior motive to my sharing them.
I only recently upgraded from the Galaxy Note 10 to the Galaxy S22+, and it so happens that I really like the new flagship's design for a few reasons. And, don't worry, there's something positive to say about the Galaxy Note 10, too. That is, aside from its relatively compact form factor. But more on that later. For now, let's get back to the new premium device for 2022.
Compared to the Galaxy Note 10, which sometimes felt as slippery as an oversized, overused bar of soap, the Galaxy S22+ feels like a very solid piece of premium mobile hardware. Don't get me wrong, the Galaxy Note 10's extremely thin frame and the "melting" glass around it are awe-inspiring, but in practical terms, the phone was a disaster waiting to happen if used without a protective case or bumper.
The Galaxy S22+ has a completely different design approach, and you can feel it right from the moment you pick up the device for the first time. The frame isn't perfectly flat, so the phone doesn't burrow into my palm as much as I expected it would, but it is wide enough to cover the phone's profile almost entirely. Needless to say, the Galaxy S22+ is not nearly as slippery as the Galaxy Note 10.
Evidently, this new design was achieved by abandoning the curved Edge display, and I'm glad that Samsung did. I find the flat display very refreshing and much more usable after dealing with the curved AMOLED display for more than two years. What can I say?! I'm not a fan of the latter.
Finally, I love the matte finish of the new Galaxy S22+ flagship. The Galaxy Note 10 in Aura Glow is beautiful from afar, but it probably couldn't be more of a fingerprint magnet if it tried. So, switching to the S22+ is a really nice change. I don't feel pressed to wrap this beautiful phone in a case just yet. Perhaps I never will.
The Galaxy S22+ design is nearly perfect, and in my opinion, the only way to go from here would be to eliminate the camera hump and make the back panel entirely flat.
In the defense of the Galaxy Note 10's design
After using the Galaxy S22+ for a few days without even touching the Galaxy Note 10, coming back to the S Pen device (for the sake of the good old days) didn't feel as weird as I thought it would.
Although the Galaxy Note 10 felt as slippery as ever — maybe even slightly more so than usual, now that I've formed a Galaxy S22+ grip — it didn't look as outdated as I expected, which speaks in favor of the Galaxy Note 10's beautiful aesthetics. And I can't say that I'm a huge fan of Samsung's camera hump on the S22+ or in general. I think it might be time to be done with camera bumps entirely.
But at the end of the day, I certainly believe that the Galaxy S22+ design strikes a better balance between form and function than the Galaxy Note 10 ever did, and I'm a fan because of it. And while I can't speak on the lack of an S Pen yet, or the overall software experience and performance, for that matter, I don't regret upgrading to the Galaxy S22+. And without a doubt, I wouldn't want to go back to a curved Edge display.
Feel free to check our awesome Galaxy S22+ two-week review video for a closer view of the phone's design and a deeper look at some of the latest features.
SamsungGalaxy S22+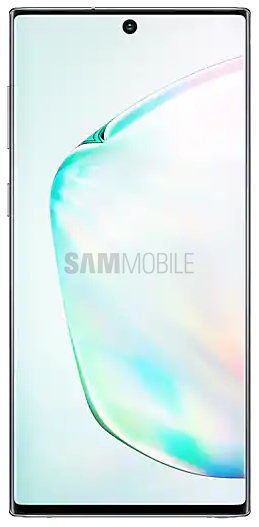 SamsungGalaxy Note 10
Join SamMobile's Telegram group and subscribe to our YouTube channel to get instant news updates and in-depth reviews of Samsung devices. You can also subscribe to get updates from us on Google News and follow us on Twitter.