Samsung got a lot of things right with the Galaxy Watch 4 series. Switching from Tizen to Wear OS appears to have worked in the series' favor, and the new Exynos W920 chipset is better than the previous solution. The design was further improved, and speaking of which, one of my favorite things about the new Galaxy Watch 4 series is that it's available in more design combinations than ever before.
The Galaxy Watch 4 and Galaxy Watch 4 Classic are the only Samsung smartwatches that allow customers to choose a wrist strap design at checkout. Up until this series, Samsung smartwatch customers could pick a color for their wrist strap but couldn't select a different style. This meant that Galaxy Watch 3 owners who didn't like the default leather strap and wanted to pair the smartwatch with a silicone strap had to purchase one separately.
This year, Samsung is doing things a little differently by allowing Galaxy Watch 4 and Galaxy Watch 4 Classic buyers to pick a wrist strap style and color before placing an online order. Thanks to this new philosophy, Samsung's smartwatch series has never before been this customizable at launch, and the only issue is that the company isn't treating every market the same.
Exclusive to Galaxy Watch 4 series customers in the USA
If you've purchased the Galaxy Watch 4 or Galaxy Watch 4 Classic and you're about to yell at the screen that Samsung isn't, in fact, allowing customers to pick a wrist strap style, that's only because you probably bought the wearable outside the USA.
The option to pick a style isn't available at Samsung's online stores in every region. The service doesn't even seem to be open in South Korea, where a dedicated Thom Browne Edition was recently launched. It is, however, available in the USA.
This could be a sign of things to come, as Samsung may eventually allow customers in other regions to customize their wrist strap options at checkout. For now, only customers in the USA have this privilege. Many Watch 4 enthusiasts may be looking across the pond with envy, but regardless, it's a great initiative from Samsung, and hopefully, other markets will eventually get the same treatment.
Join SamMobile's Telegram group and subscribe to our YouTube channel to get instant news updates and in-depth reviews of Samsung devices. You can also subscribe to get updates from us on Google News.
SamsungGalaxy Watch 4 (40mm)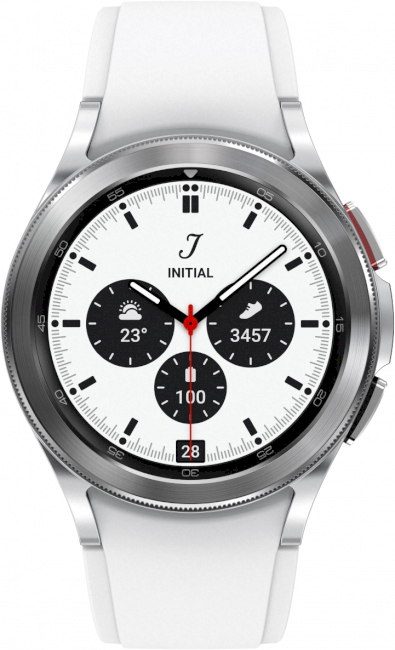 SamsungGalaxy Watch 4 Classic (46mm)